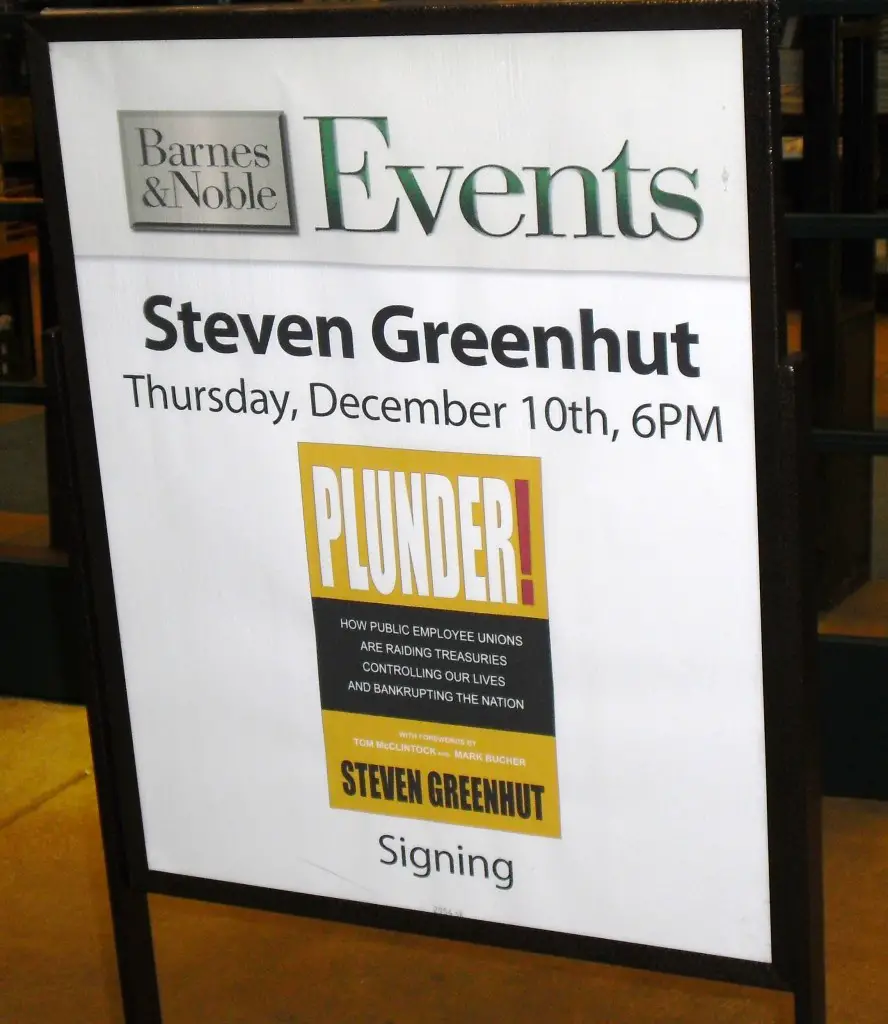 Former O.C. Register editorial writer Steven Greenhut signed copies of his new book, Plunder!, at the Barnes and Noble bookstore located across from the MainPlace Mall, in Santa Ana, on Thursday evening.  Click here to read a column about this new book, by the Howard Jarvis Taxpayers Association.
A cameraman was there to record the book signing, for a feature which will play on C-SPAN in about a month. The publisher of Plunder!, Kira Fulks, was also there. 
About forty of Greenhut's fans showed up for the signing, including local bloggers Art Pedroza and Larry Gilbert of the Orange Juice blog.  They were joined by bloggers Allan Bartlett, of Red County and the PowderBlue Report; Tony Bushala, of the Friends for Fullerton's Future blog; former O.C. Register editorial writer John Seiler, who now has his own blog; and Jack Dean of the Pension Tsunami blog.
There were a few politicians there as well, including Republican congressional candidate Quang Pham; Orange County Treasurer-Tax Collector Chriss Street; Anaheim City Council candidate Tom Tait; and Andrew Favor, who is running for State Controller as a Libertarian. 
Mark Bucher, who is heading up a ballot measure campaign to stop unions from giving their member's dues to political campaigns, was also there.  Bucher wrote the foreword to Greenhut's book and he introduced Greenhut tonight.  Click here to visit the website for Bucher's "Citizen Power" campaign.
Here are more pictures from the event: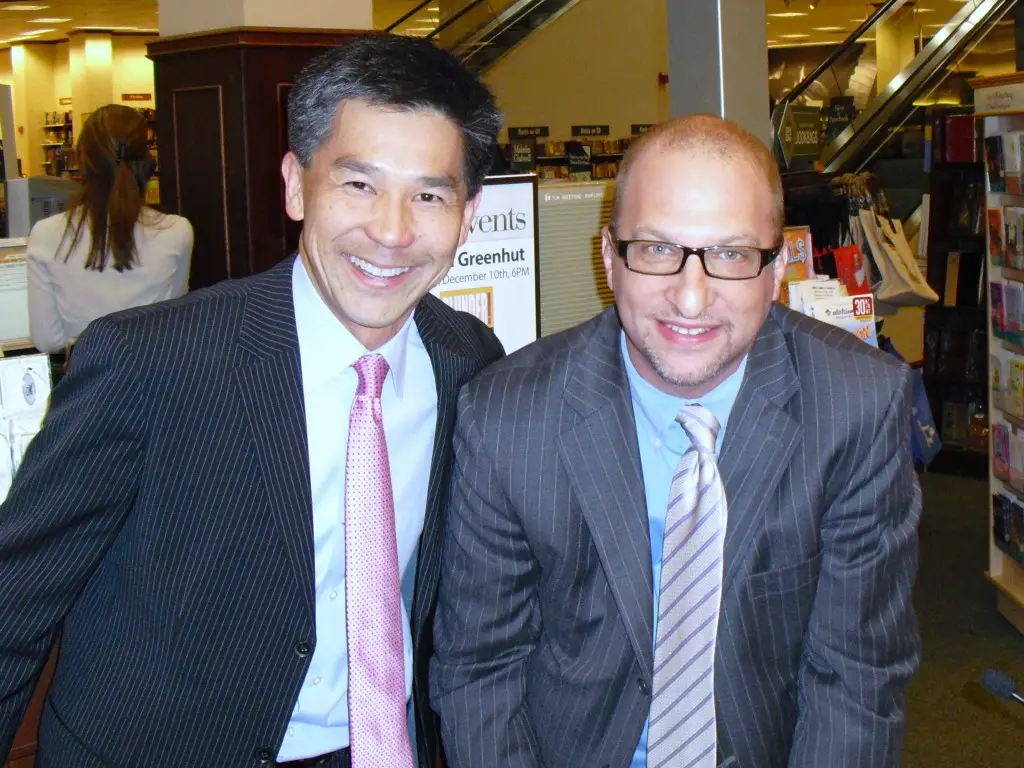 Republican congressional candidate Quang Pham and Steven Greenhut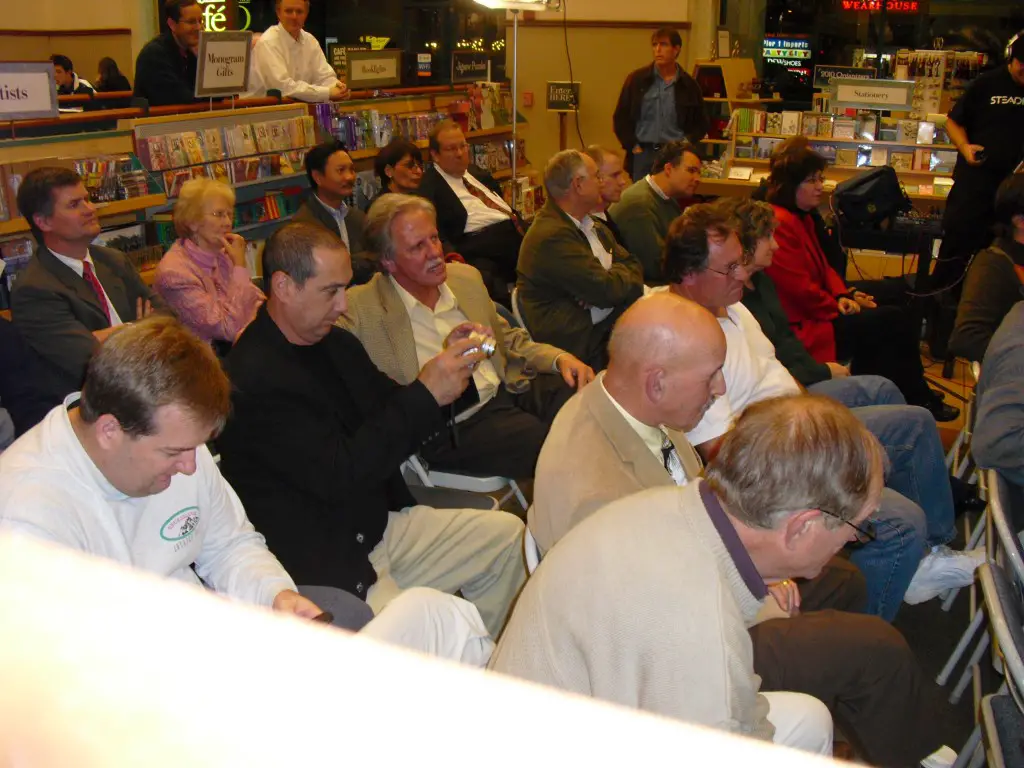 Can you spot all the bloggers?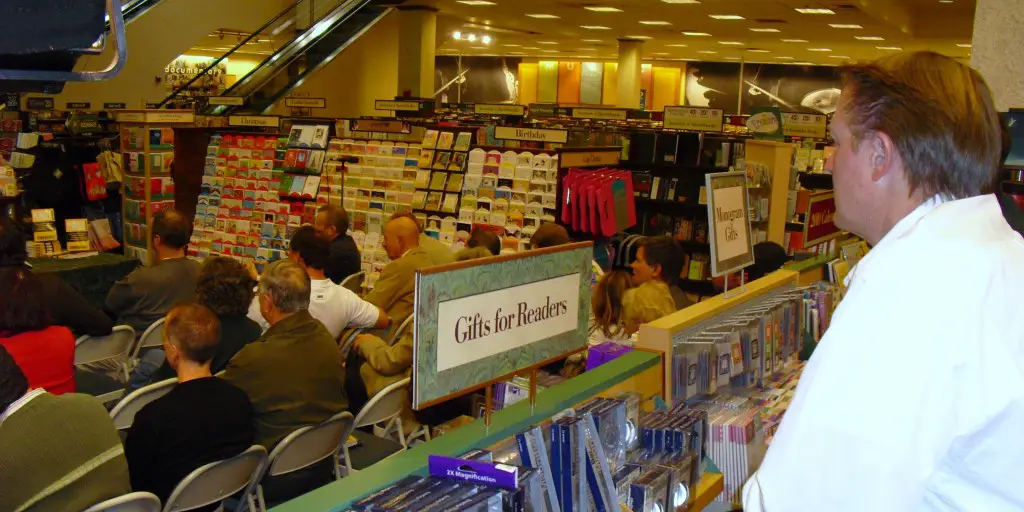 Libertarian candidate for State Controller Andy Favor listens to Greenhut talk about his book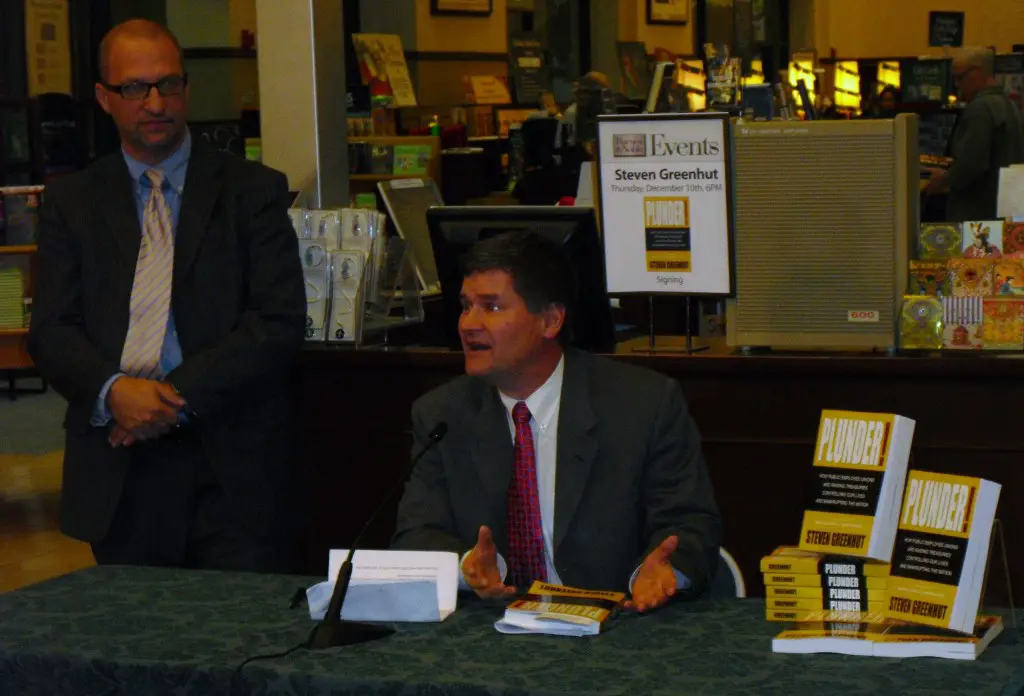 Mark Bucher introduces Steven Greenhut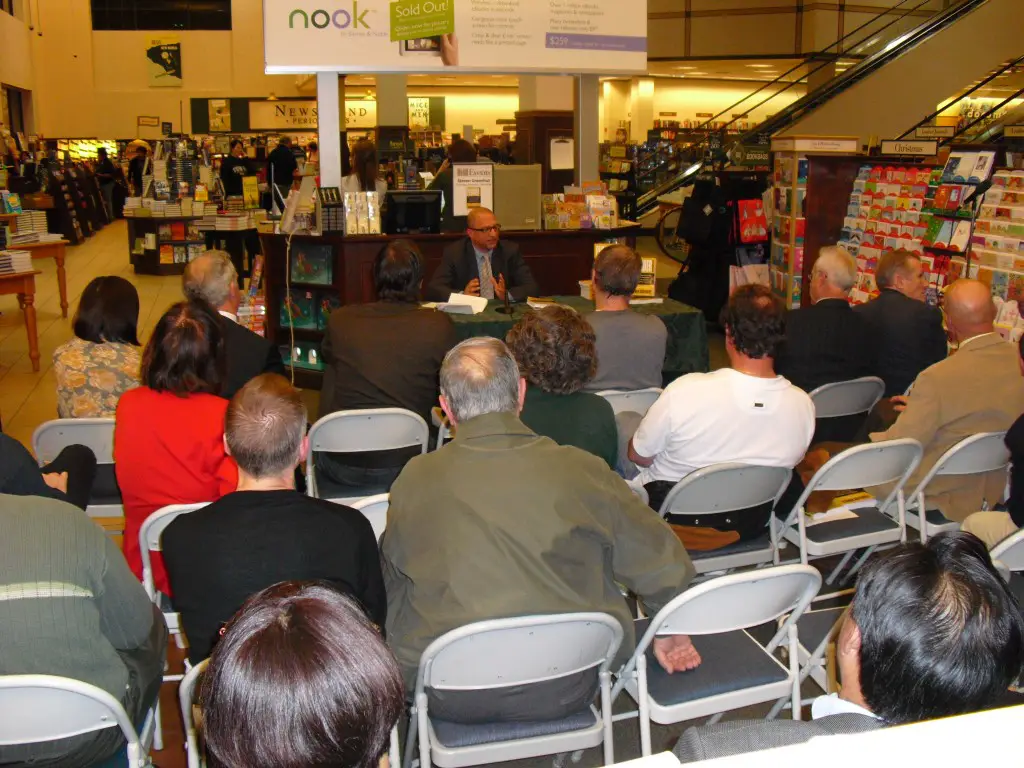 Greenhut talks to his fans at Barnes and Noble in Orange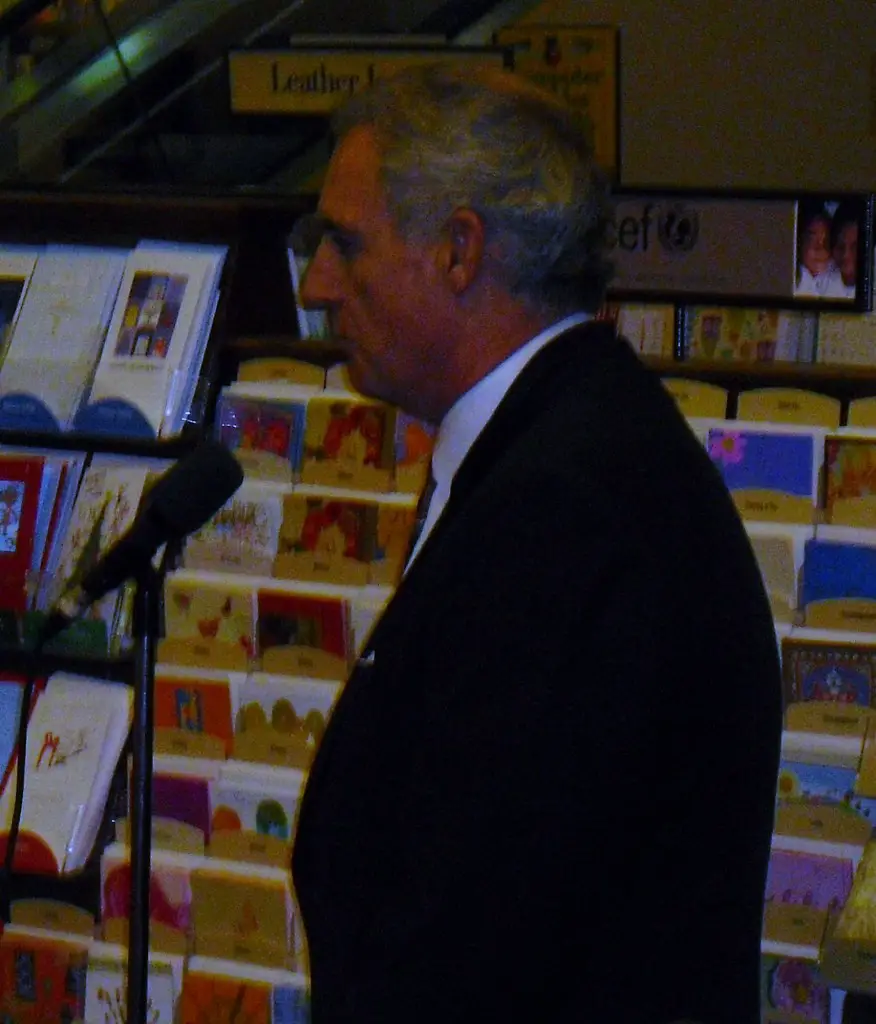 Orange County Treasurer-Tax Collector Chriss Street asks Greenhut a question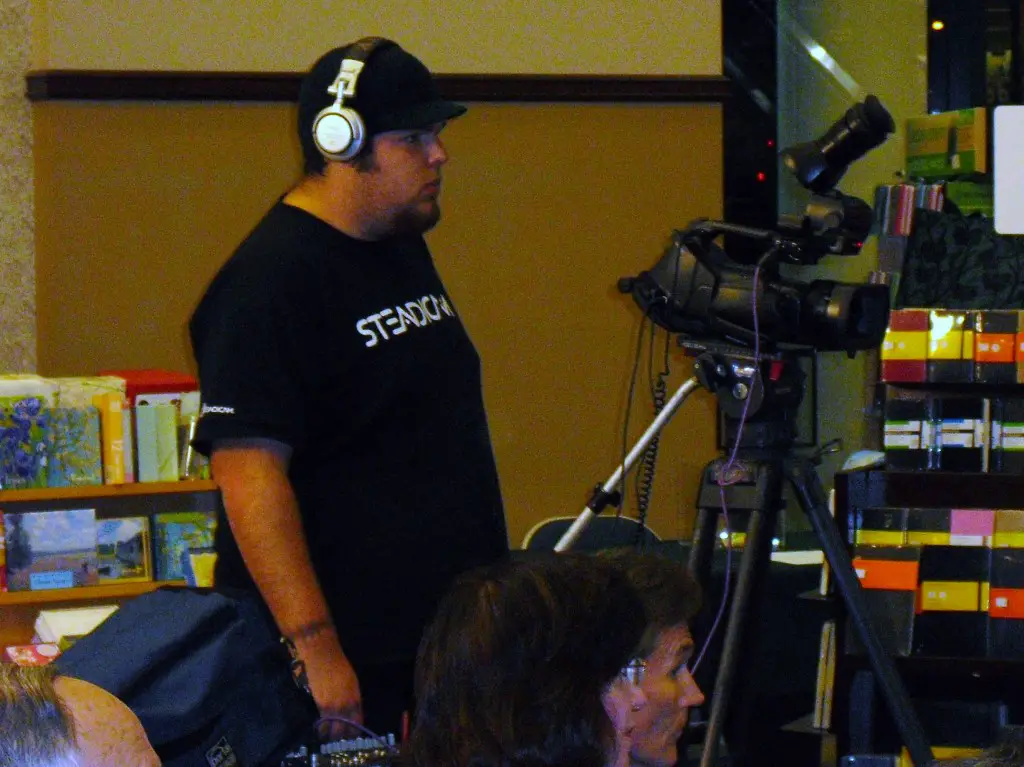 C-Span videographer at Greenhut book signing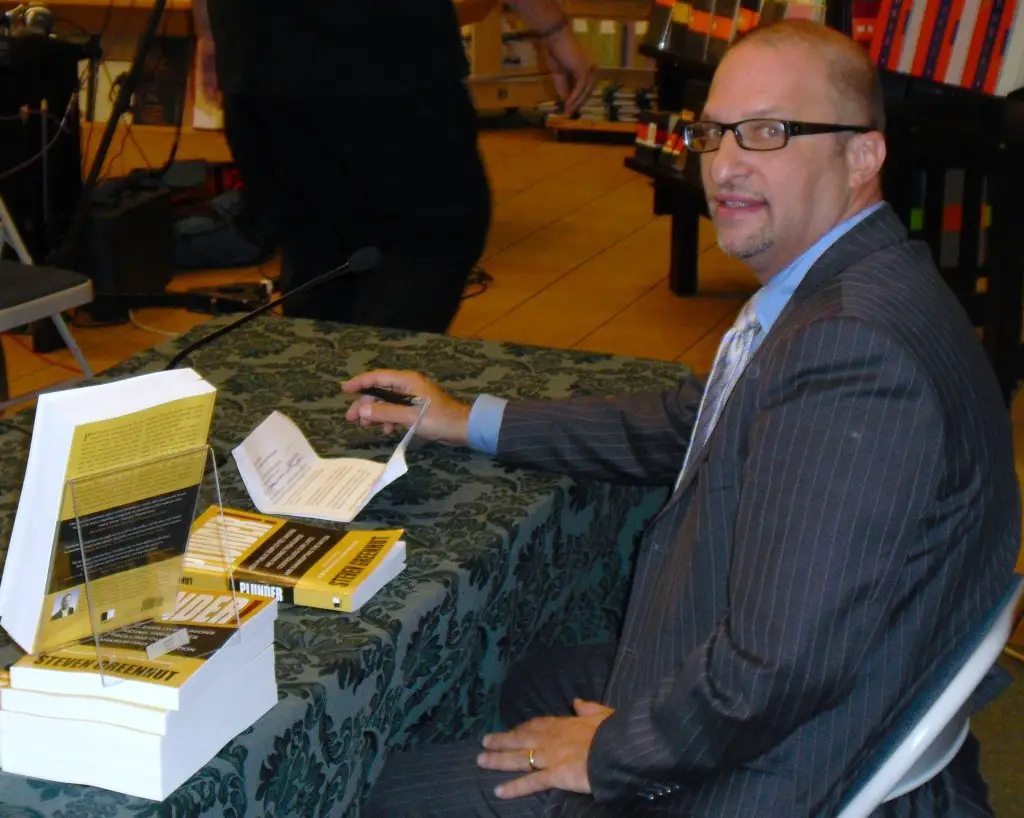 Steven Greenhut gets ready to start signing his books