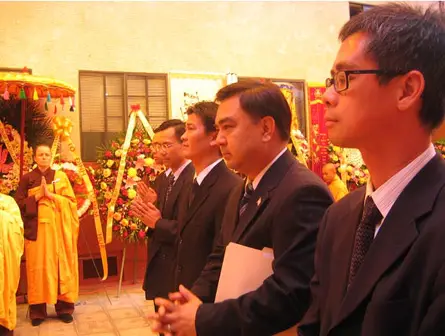 Tan Nguyen and Van Tran used to be homies!
Well, businessman and former U.S. Marine Quang Pham decided not to run this year for the 47th Congressional District, but guess who did turn in his papers today and qualified for the ballot?  None other than Tan Nguyen, the Republican who got him a world of hurt back in 2006, when he sent a letter to Latino voters asking them not to vote.  Nguyen lost to Loretta Sanchez, the incumbent, by a landslide.
When Nguyen first announced his interest in running again this year, few local pundits figured he was serious.  Many of us assumed that Van Tran put him up to this, in order to scare Pham out of the race. 
My pajaritos report that Tran and his acolytes, the Trannies, were completely shocked this afternoon when Nguyen showed up to the Voter Registrar's office, in Santa Ana, and turned in his papers. Continue reading→