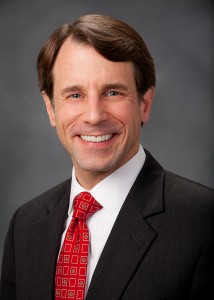 For Immediate Release: April 11, 2012
For More Information Contact: Carol Chamberlain – office: (916) 319-2069, mobile: (916) 804-5355
MEDIA ADVISORY
Insurance Town Hall & Luncheon hosted by State Assemblyman Jose Solorio with special guest Insurance Commissioner Dave Jones.
WHEN: Friday, April 13, 2012, from 12:00 p.m. – 1:30 p.m.  (FREE lunch provided).
WHERE: Santa Ana Senior Community Center, located at 424 W. 3rd Street, Santa Ana.  (FREE parking in structure – enter on Birch Street near W. 3rd Street)
TOPICS:
Discussion will focus on health insurance, healthcare reform and senior issues (Medicare Advantage, Medicare supplements, long term care insurance, annuities, and senior scams).
State Assemblyman Jose Solorio is the Chair of the Assembly Insurance Committee and also serves on the Assembly Appropriations and Transportation committees. He represents the Sixty-Ninth Assembly District, which includes the cities of Anaheim, Garden Grove, and Santa Ana. For more information about Assemblyman Solorio, visit www.assembly.ca.gov/solorio.
###
Since taking the oath of office on January 3, 2011, Insurance Commissioner Dave Jones has secured crucial victories for consumers, including:
Saving individual health insurance policyholders more than $87 million in premiums;
Issuing emergency regulations to require that at least 80 percent of the individual health insurance premium dollar go to actual health care, and not to insurer profits, marketing and overhead;
Issuing guidance to implement federal healthcare reform, including requiring health insurers to cover children with pre-existing conditions;
Protecting California's seniors with new regulations on the sale of annuities;
Obtaining insurance company investments in low and moderate income communities;
Investigating fraud, which has lead to 190 arrests to date;
Filing two major anti-fraud lawsuits to combat healthcare provider fraud, which have cost consumers hundreds of millions of dollars;
Investigating life insurance companies' failure to pay death benefits despite constructive knowledge of policyholder deaths.
Jones served in the California State Assembly from 2004 through 2010, where he chaired the Assembly Health Committee, the Assembly Judiciary Committee and the Budget Subcommittee on Health and Human Services. Named "Consumer Champion" by the California Consumer Federation in 2008, Jones was also awarded the "Leadership Award" by the Western Center on Law and Poverty. Planned Parenthood, Environment California, the Urban League, Preschool California and CalPIRG have all honored his work. Capitol Weekly named Jones California's "most effective legislator" other than the Assembly Speaker and the Senate President Pro Tempore.