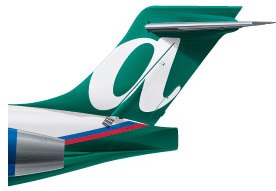 FOR IMMEDIATE RELEASE (Revised): April 11, 2012
Contact: Jenny Wedge, (949) 252-5182 (office), jwedge@ocair.com 
FLY FROM JOHN WAYNE AIRPORT TO MEXICO BEGINNING JUNE 3, 2012
Please note…service to Mexico begins Sunday, June 3, 2012
SANTA ANA, Calif. – Fly to Cabo San Lucas or Mexico City beginning Sunday, June 3, 2012 when AirTran Airways begins offering Orange County travelers the first international flights from John Wayne Airport to Mexico. The new service will make it easier and more convenient than ever to get to these popular business and leisure destinations.
Via AirTran Airways – a wholly-owned subsidiary of Southwest Airlines – travelers can now book flights between Orange County and Cabo San Lucas/San Jose del Cabo or Mexico City* by visiting www.airtran.com. Effective June 3, 2012, AirTran will operate daily flights with the following schedules:
Cabo San Lucas, Depart Orange County (SNA), 12:16 p.m., Arrive Cabo San Lucas (SJD), 3:32 p.m.
Mexico City*, Depart Orange County (SNA), 10:21 a.m., Arrive Mexico City (MEX), 3:56 p.m.
"We are thrilled that AirTran Airways is bringing Orange County our first-ever non-stop service to Mexico," said Alan L. Murphy. "Our recently-opened Terminal C, along with beautiful and efficient new international arrivals facilities, will make JWA the airport of choice this summer for travel to Mexico, Canada or any one of our 20 non-stop destinations."
AirTran Airways will serve passengers from Terminal C at John Wayne Airport. Passengers will see the name AirTran on signage and aircraft until its integration with Southwest Airlines is complete.
*Service to Mexico City is subject to government approval.
About John Wayne Airport:
John Wayne Airport (SNA) is owned by the County of Orange and is operated as a self supporting enterprise that receives no general fund tax revenue. The Airport serves approximately nine million passengers annually, reaches 20 non-stop destinations in the United States and Canada and is served by eight commercial passenger airlines. More information can be found at www.ocair.com.
AirTran Airways, a wholly-owned subsidiary of Southwest Airlines Co., has been ranked the top airline in the Airline Quality Rating study twice in the past four years. AirTran offers Gogo Inflight Internet Connectivity and coast-to-coast service on North America's newest all-Boeing fleet. The airlines' low-cost, high-quality product also includes assigned seating and Business Class.
# # #
You can access JWA news releases at www.ocair.com/newsroom/news