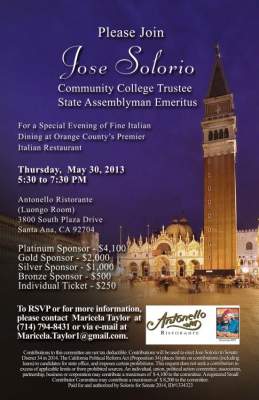 Jose Solorio is hosting a fundraiser at Antonello's Ristorante on Thursday, May 30th at 5:30 p.m., in support of his campaign for the 34th State Senate District, in 2014. The incumbent in the 34th, State Senator Lou Correa, is terming out.
Solorio is currently serving as a Trustee on the Rancho Santiago Community College District's Board of Education.  You can reach him at  (714) 514-6233 or at Facebook.com/JSolorio and Twitter.com/JoseSolorio.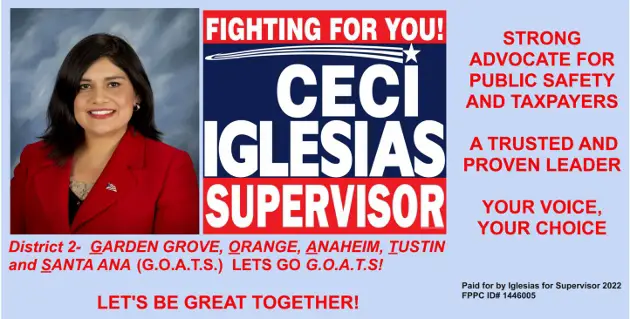 Antonello's Ristorante is located at 3800 S. Plaza Dr., Santa Ana. To RSVP please contact Maricela Taylor at 714-794-8431 or at maricela.taylor@gmail.com.