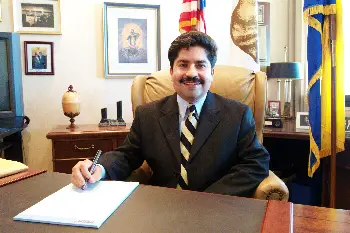 Assemblyman Jose Solorio may have doomed Orange County to yet another bankruptcy.  A vote he cast last year has now cost the County of Orange $48 million in revenue – and we aren't getting that back.
Solorio was one of only two Orange County lawmakers to vote for the initial bill that took the $48 million from the county in the first place in June.  The other lawmaker was Assemblyman Tony Mendoza, whose district only includes a sliver of Buena Park, according to the O.C. Register.
The loss in tax revenues is the direct result of a technical oversight by Orange County top executives and supervisors during the 2006 bankruptcy refinancing as well as their subsequent failure to address it during five different legislative sessions in Sacramento, according to the Voice of OC.
Solorio tried to dig himself out of this hole, by working with Republican Supervisor Bill Campbell, but despite the latter's hard work, their efforts came up empty.  Campbell then threw Solorio under the bus.  He told the Voice of OC that "I'm very frustrated with his performance," in reference to Solorio.
Solorio terms out next year.  He has spent this year coming up with one anti-employer bill after another.  And now it looks like he has contributed to what might be yet another O.C. bankruptcy.