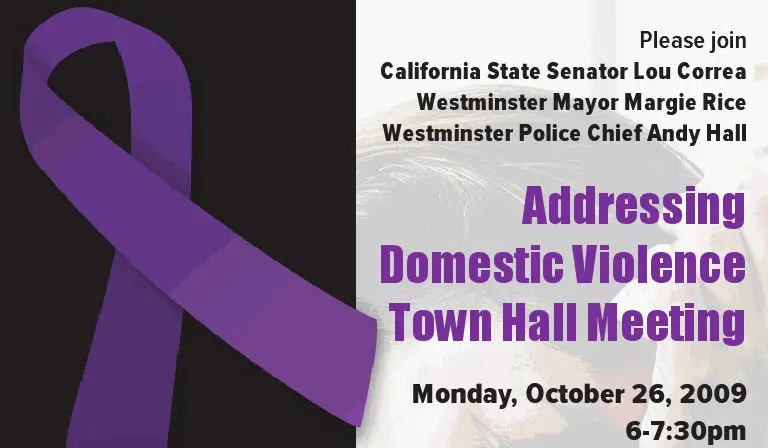 State Senator Lou Correa is joining with Westminster Mayor Margie Rice and Westminster Police Chief Andy Hall to present a Domestic Violence Town Hall Meeting on Monday, October 26, from 6 pm to 7:30 pm.
The meeting will take place at the Westminster Rose Center, located at 14140 All American Way, in Westminster.
The program will include testimonials, panel discussion, and information on community resources, to prevent and address domestic violence & and opportunity to give input on domestic violence legislation.
According to Correa's office, 25% of surveyed women and 8% of surveyed men said that they had experienced various types of abuse.  Click here to see Correa's flier regarding this Town Hall meeting.
For more information or to RSVP click here to send an email to Rachel Bressi, or call her at 714-558-4400.