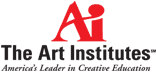 Do you know any high school students who have a passion for fashion?  The Art Institute of Orange County, located at 3601 West Sunflower Avenue in Santa Ana, is going to give a way two full scholarships – and a load of other prizes.
Here is their official information about this contest:
Recognition is a beautiful thing…and so is an exciting future in the fashion industry. You can find both at The Art Institutes Passion for Fashion Competition 2010. Now open for entries, this competition challenges high school seniors to create the best original design in two categories: fashion design and fashion marketing, merchandising or retail management. The excellent part? Two grand prize winners will have the opportunity to earn a full tuition scholarship to study fashion at an Art Institutes school, as well as tour Seventeen magazine's offices, have lunch with a style pro, indulge in a $500 shopping spree, attend New York City Fashion Week — and blog about the experience on Seventeen.com.
Deadline
All complete entries must be received by Nov. 20, 2009 at The Art Institutes school at which you plan to enter the Competition and attend following it. A local winner will be selected from each participating school whose design will go on to represent it in the national competition. Local winners will be selected in December 2009; national winners will be announced in January 2010.
Download the Passion for Fashion Competition 2010 brochure and entry form
Download the Passion for Fashion Competition 2010 official rules and regulations