ORANGE COUNTY DISTRICT ATTORNEY PRESS RELEASE
Case # 15NF3329
December 16, 2015
LAW ENFORCEMENT SEEKS PUBLIC'S HELP IDENTIFYING POTENTIAL ADDITIONAL VICTIMS OF SECURITY GUARD CHARGED WITH POSING AS POLICE OFFICER AND FORCIBLY RAPING HUMAN TRAFFICKING VICTIM
*Incident captured on GoPro camera
FULLERTON, Calif. – The Orange County District Attorney's Office (OCDA) and the Anaheim Police Department (APD) are seeking the public's help identifying potential additional victims of a security guard charged with posing as a police officer and forcibly raping a human trafficking victim. Raul Antonio Ramos, 27, Westminster, is charged with one felony count each of forcible rape, rape by threat to arrest, forcible oral copulation, oral copulation under the color of authority, and impersonating an officer, with a sentencing enhancement allegation for committing the sexual assault during the commission of a burglary. If convicted, the defendant faces a maximum sentence of 50 years to life in state prison. Ramos is in custody on $1 million bail. He was charged and arraigned yesterday, Dec. 15, 2015, and is scheduled for a pre-trial hearing on Jan. 13, 2016, at 8:3 0 a.m. in Department N-3, North Justice Center, Fullerton.
Ramos is employed as a security guard in Santa Ana.
On the night of Dec. 11, 2015, Ramos is accused of contacting 19-year-old Jane Doe, whom he did not know, soliciting the human trafficking victim for commercial sex. He is accused of entering her Ramada Inn hotel room in Anaheim with the intent to sexually assault the victim. Ramos is accused of telling the victim that he was a police officer, showing her his security guard badge, and threatening to arrest her if she did not have sex with him. He is accused of forcibly raping Jane Doe and using a GoPro video camera to record the entire incident. The defendant is accused of then making Jane Doe orally copulate him, at which time Jane Doe, who was in a towel, grabbed the defendant's keys and GoPro camera and ran out of the hotel room and down the street to a Joe's Italian Ice shop to report that she had been raped.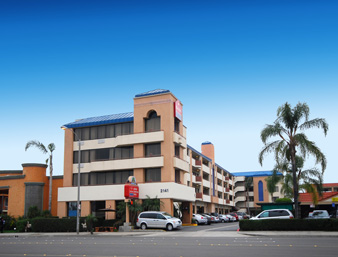 APD, who is investigating this case, responded to the scene and contacted the victim. They subsequently found Ramos and arrested him outside the Ramada Inn.
The investigation is ongoing. The booking photo in this case will not be released at this time in order to assist the investigation should a victim come forward and need to identify the defendant in a lineup. Anyone with additional information or who believes they have been a victim is encouraged to contact Supervising District Attorney Investigator Mark Gutierrez at (714) 347-8794 or APD through Orange County Crime Stoppers at (855) TIP-OCCS.
Deputy District Attorney Rick Zimmer of the Sexual Assault Unit is prosecuting this case.
###
TONY RACKAUCKAS, District Attorney
Susan Kang Schroeder, Chief of Staff
Office: 714-347-8408
Cell: 714-292-2718