ORANGE COUNTY DISTRICT ATTORNEY PRESS RELEASE
Case #15CF2779
Date: December 16, 2015
MAN CHARGED FOR SEXUALLY ASSAULTING 8-YEAR-OLD GIRL WHILE SHE WAITED IN LINE FOR CHRISTMAS PRESENTS OUTSIDE SCHOOL
SANTA ANA, Calif. – A man was charged yesterday for sexually assaulting an 8-year-old girl, who was waiting on a curb in line for Christmas presents at a school. Raul Marin Martin, 59, Santa Ana, is charged with one felony count of committing a lewd act upon a child under the age of 14, and allegations of having a prior conviction for a sex offense, committing a serious and violent felony while on probation, and committing a lewd act on a child by a stranger, which if found true, would render the defendant ineligible for probation. He also faces sentencing enhancements for a prior 2014 serious and violent strike conviction. If convicted, he faces a maximum sentence­­­ of 21 years in state prison. Martin is scheduled for a continued arraignment on Jan. 8, 2016 at 10:00 a.m. in Department CJ-1, Central Jail, Santa Ana.
On Nov. 12, 2015, Martin pleaded guilty to one felony count each of sexual penetration by a foreign object of an unconscious victim and assault with the intent to commit a sexual offense, and one misdemeanor count of sexual battery in Orange County (Case #14WF3488). He was sentenced to five years of formal probation and one year in jail, but had credit for time served and was released from custody.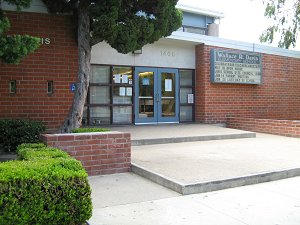 On Dec. 12, 2015, Jane Doe, 8 years old, and her sibling were dropped off by their mother at the curb of the Wallace Davis Elementary School in Santa Ana to attend a toy giveaway. While their mother looked for a parking space, Jane Doe and her sibling got in a line which had formed on the curb, to wait for Christmas presents. Martin is accused of approaching the victim and sexually assaulting her by inappropriately touching her.
A witness approached the defendant and confirmed that Martin was not related to the victim. The witness then waited with the victim and her sibling for their mother to arrive.
The witness and the victim's mother reported the crime to the Santa Ana Police Department, who investigated this case.
Deputy District Attorney Kristin Bracic of the Sexual Assault Unit is prosecuting this case.
###
TONY RACKAUCKAS, District Attorney
Susan Kang Schroeder, Chief of Staff
Office: 714-347-8408
Cell: 714-292-2718