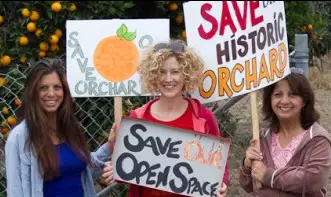 Save Our Orchard Demonstration on Saturday July 9th, 2011 10:00AM – 2:00 PM
There will be another demonstration held today, Saturday, July 9th, 2011 from 10AM- 2PM, to stop the development of Santa Ana's last Orange orchard – the Sexlinger orchard.
Stop by for 30 minutes or an hour and help us share the message — "NO" to another housing development and "YES" to an Urban Agriculture Center – the first of this kind and scale in the city of Santa Ana. Your support is CRITICAL to our cause.
For more information about the orchard and how you can help, please click here.  And friend them on Facebook.