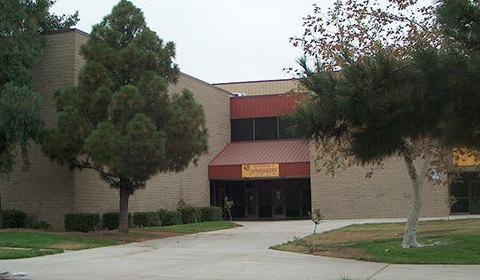 "Santa Ana Unified has beefed up staffing and hired private investigators to look into safety concerns at Spurgeon Intermediate, where teachers say teens and pre-teens are accosting adults, turning desks over and smoking marijuana in class. The problems have become so bad that 36 teachers and classified employees filed a "hostile work environment" complaint earlier this month," according to the O.C. Register.
The worst part of this story is that the Santa Ana Unified School District (SAUSD) ignored this disaster.  One of the teachers even said that the school police asked that the teachers stop calling them!
And the district put in place a stupid program that called for the teachers to praise the kids five times compared to each negative comment.  But the kids were spitting at the teachers, cursing at them and making sex noises in the classrooms.  What could you say at that point that would be positive?
And the fault doesn't just lie with the administration.  Clearly the principal at Spurgeon, Lillian Soto, was over her head.  She is now on paid leave.
And where was the School Board?  This is what happens when you elect a School Board full of Trustees who don't have kids in the district.  Audrey Noji sent her son to an Irvine high school.  He has long since graduated.  John Palacio's kids grew up and left the district.  Rob Richardson never had any kids.  At least Jose Hernandez and Ceci Iglesias have young children.  But they are the exception, not the rule.
The District just held a Principal for a Day event this week.  The Trustees showed up for that.  But they apparently never stopped by Spurgeon.
What about the kids at Spurgeon who really wanted to learn?  They have been receiving a sub par education up until now.  The District owes them an apology.
Finally, where are the parents of the kids who have been misbehaving?  How do you let your kids smoke pot at these young ages?  These kids are eleven and twelve!  What is going on at their homes?
The complacency at the SAUSD is astonishing.  The worthlessness of our School Board Trustees is disturbing.  This district is a disaster.  Just look at the intermediate schools.  I won't send my son to any of them. My employer is moving to Irvine next month. I am putting my son in an Irvine school when he finishes at Muir Fundamental Elementary – and we won't be looking back.  But what about the families who don't have this option?
You want to know why our city is under assault by gang violence?  Just look at the SAUSD, where teachers have to go to the state for help because the District is asleep at the wheel.  The ultimate irony is that the District blamed the kids for this mess.  This is why adults are in charge – but in Santa Ana, especially at Spurgeon, apparently no one is in charge.