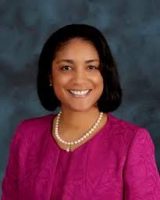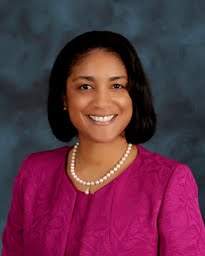 FOR IMMEDIATE RELEASE: August 23, 2016
Contact: Deidra Powell, Chief Communications Officer, (714) 558-5555, (714) 673-4995 Mobile
NEWS RELEASE
Santa Ana Unified School District Students Return to School Tomorrow with New Leader at the Helm with focus on Student Excellence
More than 50,000 students will return to school on August 24, 2016, in the Santa Unified School District as they begin the new school year with a new superintendent, Dr. Stefanie Phillips. The Santa Ana Unified School District Board of Education appointed her to the helm on July 26, 2016, to replace retiring Superintendent, Dr. Rick Miller.
"I am extremely excited to begin my fourth school year in Santa Ana as the Superintendent. We have so many programs, resources, and opportunities to ensure our students are successful and that they are being prepared for college, career, and 21st century skills. When students attend our schools, parents know that their child is going to be safe, nurtured, and challenged to reach their highest potential. That is what Santa Ana is all about – providing the very best for our students so that they can succeed and achieve excellence," said Stefanie Phillips, Ed.D.
Santa Ana Unified School District is located in the heart of Orange County. It is the 7th largest district in the State of California. With a student population of 91% Hispanic, 60% of the students who attend Santa Ana are English learners. To ensure that students are focused and ready to learn, the district provides breakfast and lunch at no cost to all students.
Some of the new programs that are beginning this school year are the SanArts Conservatory at Santa Ana High School, located at 520 W. Walnut Street, where students can develop a concentration in visual and performing arts and Saddleback High School's Pre IB Program for grades 7th and 8th. The IB (International Baccalaureate) program is a rigorous program that cultivates students to have an intellectual global view and become world-class leaders. Saddleback is located at 2802 S. Flower St.