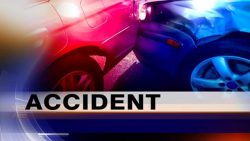 An unidentified man in his 50s was badly hurt after his sport-utility vehicle crashed into a house at the 2100 block of South Greenville Avenue, at W. St. Gertrude Place, in Santa Ana this morning at around 9:40 a.m., according to the O.C. Register.
The man's bronze Hyundai crashed into the garage portion of the house and the driver ended up at a local hospital, in what was described as serious condition.
The Orange County Fire Authority's Urban Search and Rescue Team brought a heavy rescue truck and provided shoring and bracing to keep part of the structure standing, according to the OCFA.
The police are not sure if the driver might have been on drugs or alcohol at the time of the crash. The SAPD is looking into the cause of the crash.