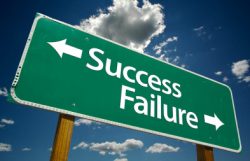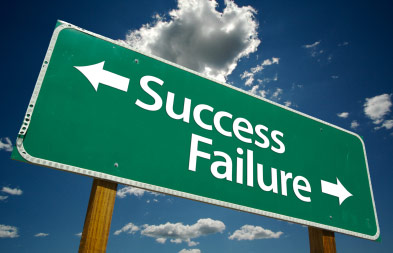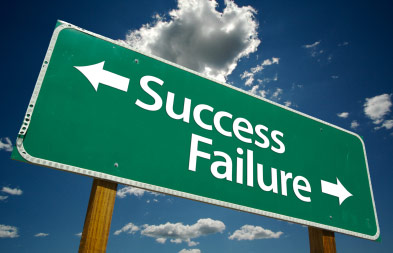 The 2009 California High School Exit Exam (CAHSEE) results are out – and the news is not very good here in Santa Ana, where the Santa Ana Unified School District's motto is "Failure is unacceptable, Success is the standard."
Santa Ana Unified, the county's largest school district with nearly 3,600 graduates, had the most students who failed to earn diplomas because of the exam – 315, according to the O.C. Register.  Countywide 506 students failed this exam and won't be receiving High School diplomas.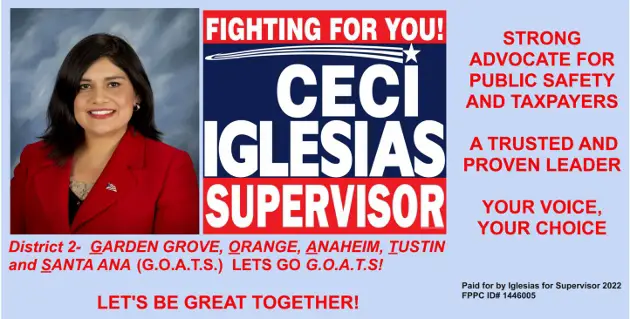 To better assess what this all means I went back and examined the CAHSEE results in the SAUSD over the past few years, and found that: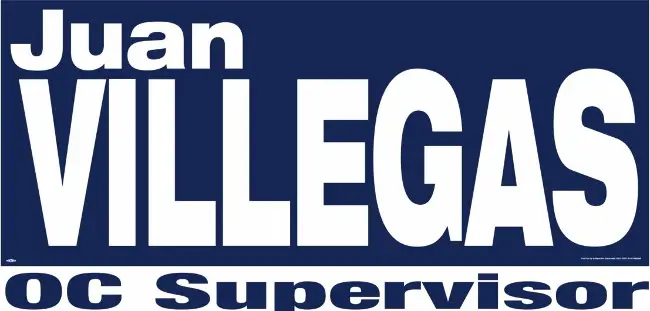 The 2009 figures I am quoting are much higher than the 315 reported by the Register because they include students retaking the exam.
I took a look at the SAUSD's website to see if they had any information to offer as to what they are doing to fix this problem.  One report stated that 98% of incoming kindergarten students are English learners.  I was in that number when I entered kindergarten – but my mom worked with me diligently and by third grade I was winning spelling bees.  Today, with our economy in shambles, I suspect few parents can invest so much time in their kids.  And many of our households lack both parents.
The same report included this six step preparation plan:
Elementary School Language Support, emphasizing the elementary CAHSEE foundational standards
Grade 8 After-School Program based on CST data (350 and below)
Summer Program between grades 8 and 9 based on scoring below proficient on district benchmark assessments
Grade 9 pre-CAHSEE test (Proficiency Standards Test) administered in March
Grade 10 Support: Problem of the Day – developed by district staff; CAHSEE Success Class – provided; 3 Day Boot Camp; provided by site staff; After-school tutoring services – provided by site staff
Refinement by SAUSD and school sites
Is the SAUSD doing enough?  It would appear that they are failing to educate many of the English learners, from the start.  Remember that former SAUSD Trustee Rosie Avila led the charge to get rid of bilingual education.  Whether or not bilingual education was the answer is debatable, but the results since then aren't anything to brag about.
Many of our students will never merit a high school diploma.  The purpose of the CAHSEE was to better prepare young people for work and college.  Is that happening?  It seems to me that starting out after high school without a diploma cannot be a good thing.
Community colleges do accept those who have failed the CAHSEE.  They can study and retake the exam.  But how many of these kids will fall through the cracks?  How many are now doomed to a life of hard work and failure?  And why do the same Trustees keep running for the School Board even though the District is in so much trouble?
Trustee Audrey Noji has been in power for over 20 years, from what I understand.  Why does she keep running for office?  Why do we keep reelecting these people?
And what about our administrators?  The SAUSD has many, many layers of administration.  Is any of that helping?  Every year they lay off young teachers, losing ideas, energy and passion in the process.  Why have we failed to hold the administration accountable?
I don't blame our teachers for any of this.  Nor do I find it acceptable to reflexively blame the parents.  People are struggling to survive.  The real question is, our the District administrators up to this challenge?  Is Superintendent Jane Russo equipped to improve things?
Remember that Russo was hired after a supposed national search.  She was at one time the assistant to the previous Superintendent, Al Mijares.  Russo is one of, if not the highest paid Superintendent in Orange County.  She does not have a doctorate in education – which is not a prerequisite but one would think that the highest paid school administrator in the County would have such a degree.  And Russo had zero experience as a Superintendent when she was hired, along with zero experience in turning around troubled school districts.  Most of her key administrators are not minorities.
Is the SAUSD making any progress?  It is hard to tell.  We are still failing over a thousand high school seniors a year, from what I can glean from the state's CAHSEE database.  And Lord knows how many kids are dropping out before they can ever take that exam.
The purpose of the CAHSEE was to better prepare kids for the workplace and college.  But what will happen to those who fail?  And what affect will that have on our society?  Like all well-intentioned plans, this one may bear bitter fruit and unintended consequences.