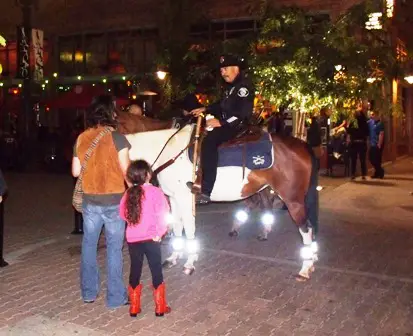 Those who are planning on going to the Downtown Santa Ana Art Walk tonight better be careful as the Santa Ana Police Department is going to be conducting a DUI/Drivers License checkpoint tonight,  east of the downtown area, at 7:30PM – it is scheduled to conclude at 1:30AM.
A lot of out of towners like to go to the Art Walk and get plastered.  That might be a bad idea tonight.  Be sure to use a designated driver.  And if you have any immigrant friends who are not licensed to drive, don't let them get behind the wheel!
The east side of the Downtown area is where the Fiesta Marketplace used to be.  It is now called the East End Promenade.  Many visitors go east if they are traveling to the Train Station or to catch the 5 Freeway, going south.
Click here for more details…