The SAPD Police Chief, David Valentin has emailed a letter to each of his police officers just as their union, the Santa Ana Police Officers Association, is set to announce the results of their vote of no confidence against the Chief.
Here are a few excerpts from the letter:
It is critical that I provide you truth and clarity on the following issue, which has escalated over nearly three years. I am currently the target of an increasingly intense personal and political attack primarily led by one employee; centered on false, frivolous, harassing and retaliatory actions and claims. This harassment is focused on the assassination of my good character, leadership and department accomplishments.
This employee operates with impunity, disregard for any regulation or rule of law; and targets anyone that disagrees with their agenda or demands.
As chief, I lead independently without the mandate to operate beholden to any one compromised individual. I rely on data-driven research, the law and defensible, ethical-best practices, which guide my decision making. This is also principally about the employee's personal pension dispute. No city staff member can influence or impact this issue. This dispute is between the employee and the California Public Employees' Retirement System (CalPERS).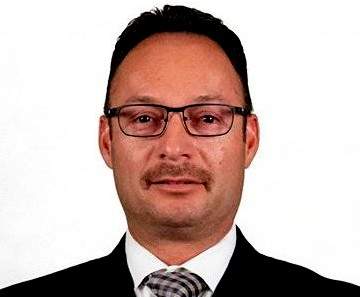 Valentin does not mention him by name but it is obvious he is writing about Gerry Serrano, the head of the Santa Ana Police Officers Association. On Friday, Valentin placed Serrano on paid administrative leave.
Serrano often brags to his union members about the raises he has negotiated for them. While that is true it is also true that he is now embarrassing the union and the city. His quest to inflate his pension to ridiculous amounts is a slap to the taxpayers of Santa Ana.