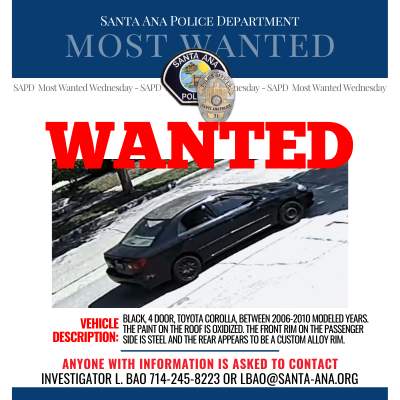 On 08/26/2021, at about 10:35 a.m., a suspect vehicle was traveling eastbound on 3rd Street, approaching Western Avenue when it struck a pedestrian causing severe injuries.
The vehicle fled the scene and several minutes later, the same vehicle was seen traveling northbound on Raitt Street and made a ride hand turn onto 7th Street when it struck another pedestrian, causing moderate injuries.
The vehicle continued driving eastbound on 7th Street and fled the scene before police could make contact.
The vehicle and driver are still outstanding.
Anyone with information is asked to please contact Investigator L. Bao 714-245-8223 / lbao@santa-ana.org