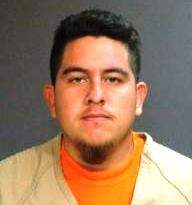 Santa Ana Police Department Advisory: Detectives arrest two suspects in 2011 Cold Case Murder of Juan Manual Diaz
Homicide Detectives working on new leads in the 11-2-2011 Murder of Juan Manual Diaz identified two suspects they believe committed the shooting death. On 12-3-2013 Detectives arrested Steve Moreno (25) Santa Ana during a traffic stop in the City of Santa Ana. The second suspect Emmanuel Vega (29) Eastvale was located at his place of employment in the City of Chino as well as the vehicle belonging to him a 2003 Toyota 4 Runner. Detectives believe the vehicle was used during the murder.

Arrested: Both booked into the SAPD Jail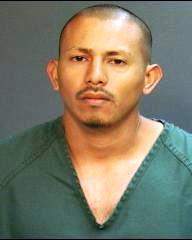 1.Steve Moreno (25) Santa Ana – Murder
2.Emmanuel Vega (29) Eastvale – Murder
Details: On 11-2-2011 at 8:47 PM Officers were dispatched to a traffic collision at the intersection of Edinger Ave. and Grand St.. Prior to arrival additional calls were received that a subject had been shot. Upon their arrival officers located a 36-year-old male adult, driver, suffering from a gunshot wound inside of a Chevy van. The subject was pronounced dead at the scene. A second male, 23-years-old, a passenger in the van was also wounded by gunfire.
Evidence indicates the shooting occurred in the area of 1600 East Edinger St. from where the victim vehicle drove westbound in the eastbound lanes. At the intersection of Grand Ave. and Edinger St. the victim vehicle collided with a non-involved vehicle travelling northbound Grand Ave. The non-involved vehicle was occupied by two adults and three children ages 5, 9, and 13. All five were transported to a local hospital for treatment of non-life threatening injuries. The victim vehicle continued through the intersection coming to rest in the parking lot of 1425 E. Edinger St. The suspect vehicle was believed to be a newer model Toyota 4 Runner Black in color and was occupied by two males.
For full details, view this message on the web.