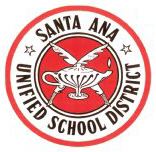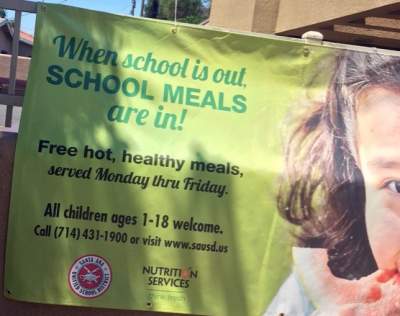 THIS SUMMER IN SANTA ANA, NUTRITIOUS BREAKFAST AND LUNCH MEALS AT NO CHARGE!
SANTA ANA, CA – June 21, 2017 -School is out and everyone is looking forward to enjoying an unforgettable summer full of fun and games among friends and family. In the City of Santa Ana, CA, all of the students receive meals each school day at no charge. Unfortunately, many young children are at risk of experiencing food insecurity during the summer. The summer time can be a challenging time to find adequate nutritious meals as offered during the regular school year.
In order to ensure that no child goes hungry when the regular school year is not in session, the Santa Ana Unified School District Nutrition Services Department offers nutritious breakfasts and lunches at no charge for children between the ages of 1 and 18 during the summer months. The meals are offered at 54 school sites and 8 Parks or Recreation Centers, Monday through Friday, throughout the city of Santa Ana.
Last year, the summer feeding program served approximately 16,500 meals per day. We encourage all children in Santa Ana who wish to receive a nutritious meal at no charge to visit one of our sites this summer.
For more information, call the Nutrition Services Department at 714-431-1900, or click here.
To access a schedule and list of participating sites, please click here.