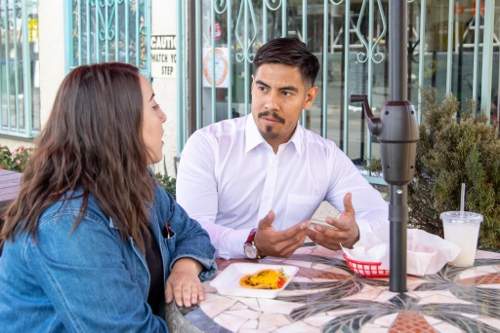 Chicanxs Unidxs issued a blistering statement today regarding Santa Ana Ana City Council Ward 5 Candidate Johnathon Ryan Hernandez, who is also seeking endorsement from the Democratic Party of Orange County.
In the statement Chicanxs Unidxs announced they were publicly condemning and holding Hernandez responsible for his careless and troublesome behavior. Here are some excerpts from the release (which was released in a JPG format making it impossible to cut and paste into this post):
He has a record of attacking/silencing women and members of the LGBTQ community, co-opting organizing language, persistent harmful behavior and actions and an organizing pattern that only benefits him.
Jonathan's behaviors and actions of violence against women, LGBTQ community and fellow organizers pose an immense threat to the Santa Ana community.
It is important to address behavior that stems from toxic masculinity.
The press release, notably, did not cite any specific actions by Hernandez. It is protected, presumably, as political free speech but the lack of any actual substance could provide Hernandez with fodder for defending himself in civil court if he opts to go that route.
However the release also stipulated that Chicanos Unidos wishes to give Hernandez the opportunity to sit down with them, discuss his violent behavior and seek a resolution that will help resolve this with the least harm possible. Hard to imagine how though they can undo the harm already imposed by their press release!
Chicanxs Unidxs is a diverse group from Orange County that promotes cultural and political empowerment for the Chicanx/Mexicanx/Indigenous communities of Orange County. We are NOT a non-profit. None of our members are paid organizers, as we are a fully volunteer-based organization. Our organization has roots in the Chicano Movement, Chicano Moratorium, MEChA, and other social justice movements. This organization is open to those in our community that support Chicanx, Mexicanx, Indigenous working class communities in Orange County.