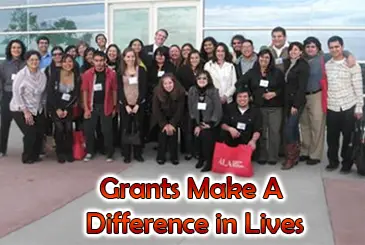 Community: DIGITIZING YOURSELF INTO THE INTERNET COMMUNITY
SANTA ANA, CA (April 3, 2012) – The Santa Ana Library has been awarded a grant by the U.S. Institute of Museum and Library Services under the provisions of the Library Services and Technology Act, administered in California by the State Librarian. The grant, entitled "Digitizing Yourself into the Internet Community," will enable the library to expand its current basic computer classes with brand new courses taught by experts. These classes will help Santa Ana residents build the skills necessary to participate fully in the digital world.
Santa Ana residents who wish to network with family and friends, edit images, share photos and videos online, and publish written content to the web can sign up now! Classes will run from April 16 to May 31. While pursuing personal goals, all participants will have the opportunity to meet with other business owners and individuals in need of web services, gaining both experience and career networking connections.
We can't do it without volunteers! Applications are being accepted until April 14 for computer-savvy college students, technology professionals, and recent graduates to teach classes. Participation as an instructor offers great resume-building activities in a nationally-recognized program. Volunteer instructors will develop their technical skills and gain valuable teaching experience as well as an opportunity to give back to their community.
For more information about volunteering or attending classes, please contact Lynn Nguyen at lnguyen@santa-ana.org or 714-647-5259, or click here.
###
Sent by City of Santa Ana, 20 Civic Center Plaza, 8th Floor/ P.O. Box 1988, Santa Ana, CA 92702