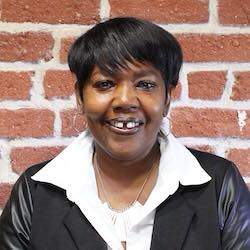 Dallas Frank Reichstein, a 48-year-old Santa Ana resident and repeat drunken driver, admitted guilt on Friday, June 16 and he faces 22 years in prison for a hit-and-run collision that left a pedestrian dead in Santa Ana, according to the O.C. Register.
Reichstein accepted felony charges of hit-and-run with permanent and serious injury and gross vehicular manslaughter while intoxicated. As part of his plea bargain with the OCDA, a murder charge will be dismissed.
Reichstein will be sentenced on Aug. 11 so that family members of the victim, Pearleen Hopkins, a 59-year-old Santa Ana resident, may attend, according to the OCDA.
Reichstein killed Hopkins when he crashed into her in a 2002 Nissan Xterra at about 10:10 p.m. on Jan. 28, 2015, near West MacArthur Boulevard and South Bristol Street. Hopkins was crossing the road from south to north away from a crosswalk when she was struck by Reichstein's car. He was speeding at the time according to witnesses. She died at the scene of the accident.
Reichstein tried to get away from the accident but as it so happened a police officer was in the immediate area, taking a report on a different incident. The officer said he heard a loud bang then he saw Reichstein's vehicle pass by with heavy damage – and Reichstein was shouting cuss words.
The alert police officer immediately gave chase and he was able to arrest Reichstein, who had a history of drunk driving. Reichstein was convicted in 2011 for driving under the influence in Orange County and at the time he was warned that he could one day face a murder charge if he was involved in a fatal DUI collision.
Reichstein's criminal defense lawyers tried to argue back in February that his breathalyzer test results should have not been allowed as evidence as Reichstein was allegedly illegally pressured into taking one after saying he did not want to do so, and was wrongly told it was mandatory.
Making matters even worse for Reichstein, it turned out that he was on probation for disobeying a a domestic relations court order and for burglary. This guy could not possibly be more of a loser!
Hopkins was a nurse at Windstone Behavioral Health. By all accounts she was the salt of the earth. What a shame that a disgusting and useless man took her life.