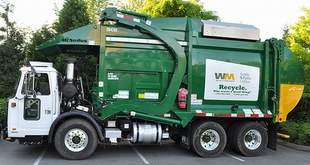 City of Santa Ana, Downtown Orange County
Community Alert: City Reminds Everyone About Holiday Trash Schedule
SANTA ANA, CA (November 25, 2013) – During the upcoming holiday season, regular trash, recycling, and green waste collection will be delayed by one day for the remainder of the week. So, this Thanksgiving, regular Thursday trash pickup will be on Friday, and Friday's regular pickup will be on Saturday. For Christmas and New Year's, Wednesday, Thursday, and Friday collections will similarly be delayed by only one day.
Important: To maximize the benefit of street sweeping services, when your refuse collection day falls on a street sweeping day, your carts should be placed on the curb or in your driveway, not in the street. Cart handles should always face your house.
For more information about this and any other city-related material, please visit: http://www.santa-ana.org/help/.
###
For full details, view this message on the web.