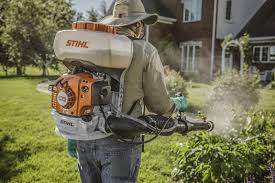 Did you smell something awful in Santa Ana this evening? Turns out we got sprayed with poisonous chemicals with no advance notice – and we paid for it.
The Orange County Vector Control District admitted on their Facebook page that they conducted adult mosquito control applications via truck or backpack today in Huntington Beach, La Habra, Anaheim, Fullerton, Orange and Santa Ana. Notice that they did not spray any of the wealthy cities in south Orange County.

The O.C. Vector Control District did not issue a press release in advance of the spraying.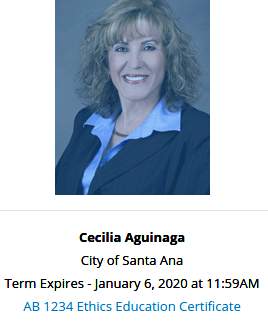 Santa Ana is represented on the O.C. Vector Control District's Boars of Directors by Cecilia Aguinaga. She also failed to inform the public about the spraying. She is a realtor who is running this November for the SAUSD School Board. Clearly Aguinaga has failed to serve the community in Santa Ana by not letting us know about the spraying – and by not fighting against. Click here to contact the Santa Ana City Council and let them know that they should replace Aguinaga on the O.C. Vector Control District's Board right away.
The O.C. Vector Control District claims that they had to spray because their mosquito traps indicated a high mosquito abundance in the areas noted above.
This is rather ridiculous as the mosquitoes are not an issue unless you are outside at night. The real reason the Vector Control District does this is to justify their existence. They take money from our property taxes. They also pay their staff very well and get lifetime health benefits and pensions.
In order for the O.C. Vector Control District to keep taking our money they have to periodically scare us. But the West Nile Virus barely kills anyone. Don't take my word for it. Here is what the California Department of Public Health had to say about this in a June, 2018 press release: In 2017, there were 553 reported WNV cases in California, including 44 deaths.
44 deaths? In all of 2017? Over 127 people died in CA of the flu in the last year, according to the Sacramento Bee. No one freaked out about those deaths!
Even worse the State of California admits that ONLY ONE DEAD BIRD has been found to be infected by the West Nile Virus in Orange County this year!
The only folks at any risk are the homeless – and they could be saved by handing them insect repellent.
Here are the chemicals that were sprayed in our unsuspecting neighborhoods:
AquaAnvil™ [EPA Reg. No. 1021-1807-8329]
AquaDuet™ [EPA Reg. No. 1021-2562-8329]
Aqua-Reslin® [EPA Reg. No. 432-796]
DeltaGard® [EPA Reg. No. 432-1534]
Duet® [EPA Reg. No. 1021-1795-8329]
A New York State biologist reported that:
"Experience gained over the past years has shown that chemical pesticides can cause harm to fish and wildlife communities. This harm can range from outright toxicity from chemicals such as Diazinon to more subtle, long term effects. These effects include impacts such as reducing the food available to insect-eating birds and animals, or the accumulation of persistent chemicals in fish and wildlife. Alternatives to chemical pesticides should be considered first."
For more details, go to: http://www.ocvector.org/GroundBasedAdult.html