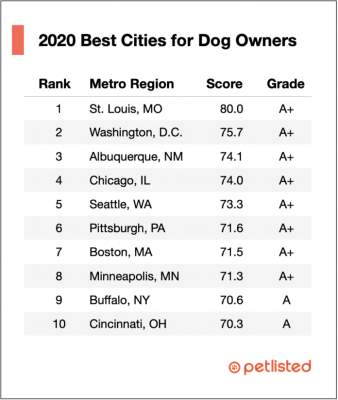 Santa Ana ranked #82 out of 100 cities and was unfortunately given a low grade of C+ in a study by PetListed of the Best Cities for Dog Owners.
The study analyzed tens of thousands of data points looking at greenspace proximity, dog parks, walkability, and other metrics to create the list.
Santa Ana has no dog parks although one is being planned at Centennial Park.
Anaheim was ranked right behind Santa Ana at #83 while Irvine was ranked #63, Long Beach was #35 and San Francisco was #12.
St. Louis, MO was atop the list at #1 and Washington, D.C. was #2.