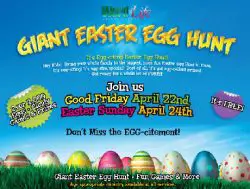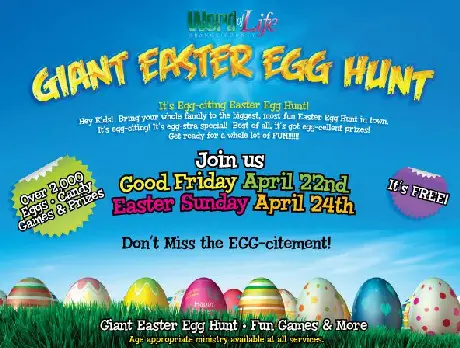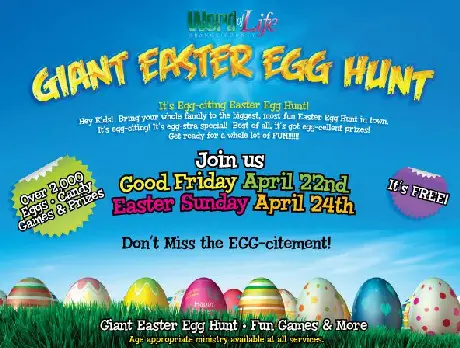 Great Vigil of Easter on Saturday, April 23, from 7:30 pm to 9 pm, at  Episcopal Church of the Messiah, located at 614 N. Bush St., in Santa Ana.
The Great Vigil (in English). This ancient liturgy is the principal Easter celebration. We begin in the patio blessing a new fire and a new paschal candle. We process into the dark church bearing candles with the Christ light. We listen to the promises of redemption from scripture lessons. We baptize new members into the family of Jesus. With the Easter acclamation, we ring the bells we have brought, lights, incense and glorious music acclaim the resurrection of Jesus and we celebrate the first Eucharist of Easter with the Parish Choir and a Brass Quartet. Festive champagne reception follows in the Parish Hall.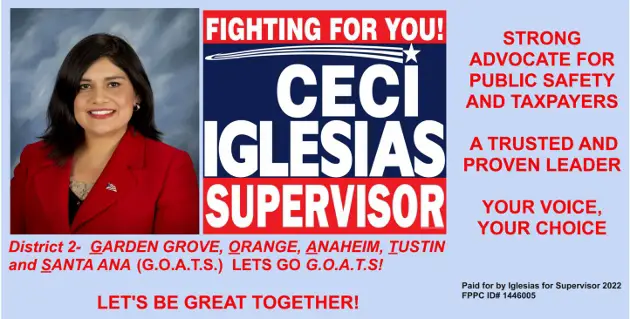 Celebrate Easter this Sunday at Santa Ana's historic First Baptist Church, featuring Pastor Andy Quient.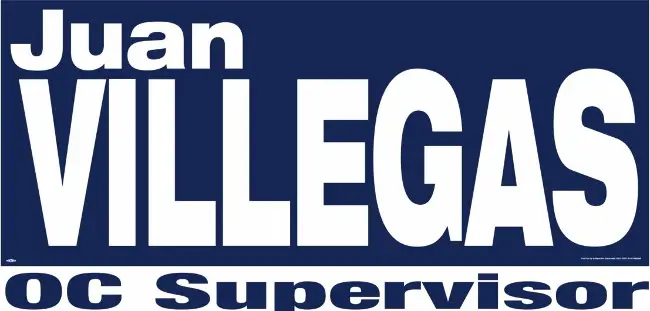 9  am –  Traditional Worship Service
10 am – Free Continental Breakfast, in the Fireside Room
10:30 am – Easter Egg Hunt for the kids
11 am – Contemporary Worship Service
Bring your family and friends!
Located at: 1010 West 17th St., Santa Ana CA 92706.  714.547.2557.
Easter Services at the Word of Life Church, with Pastor Nati Alvarado, Jr., at 625 French St., in Santa Ana, on Sunday, April 24:
Good morning, come and join me tomorrow at Word of Life OC, service times are 7am which will be a bilingual service. 9am & 11am English services. We will be having a giant Easter egg hunt for the children. Hope to see you. Jesus He did all that He did just for YOU. Be cool my friend and enjoy your day.
Easter Sunday Service, on Sunday, Apr 24 6:30a, at Church Of the Foothills, at 19211 Dodge Ave. at Newport, in Santa Ana, CA.
Sunrise Service and Easter Worship Service, Communion, Sermon: "Resurrection in the Real World," Texts: Matthew 38: 1-10.  Easter Egg Hunt for pre-school age through 5th grade, will follow the Easter Worship Service.
Church of the Foothills is a United Church of Christ and Disciples of Christ church.
Easter Sunrise Service on Sunday, Apr 24 6:00a to 7:00a at Fairhaven Memorial Park, located at 1702 Fairhaven Ave, in Santa Ana.
Fairhaven Memorial Park and Mortuary along with the CBMC – Orange County, cordially invite you to attend the 19th Annual Easter Sunrise Service, "The Raise of Hope," Featuring:
Mark Bundy-CBMC, A Ministry to Business & Professional Men
Ric Olsen- Lead Pastor, The Beacon Church
Chaplain- City of Orange Fire Department
Ken Wilson- Associate Pastor, Seeker's Chapel
The Rays Ensemble
A White Dove Release
A Visit from the Easter Bunny
And Much More
Easter Services at First Presbyterian Church of Santa Ana:
Sunrise Service (In Spanish) Sunday, April 24th.  Celebrate the Risen Lord at this 7:00 a.m Spanish service!
Easter Sunday Breakfast, Sunday, April 24th.  Beginning at 8:30 a.m., enjoy a delicious homemade breakfast cooked by our members for a suggested donation of $5 for adults and $3 for children.
Resurrection Service, Sunday, April 24th.  Celebrate the risen Lord at our 10:00 a.m. service! This service will include special music and an introduction of new members.
Kid's Easter Egg Hunt, Sunday, April 24th. Immediately following the service at 11:30 a.m., all children through 5th grade are invited to search for eggs on the courthouse lawn.
Located at 600 N. Main St., in Santa Ana.
Easter Brunch at McCormick & Schmick's Seafood Restaurant. Sunday, Apr 24 12:00p, at at McCormick & Schmick's Seafood, located at 2791 N. Main St., in Santa Ana.
For guests who are looking for a special place to celebrate Easter Sunday or looking for a traditional Easter Brunch, McCormick & Schmick's will be offering benedicts, omelets, and signature baked French toast (with Brioche bread layered with toasted pecans, bananas and caramel, baked with a vanilla scented custard and topped with traditional bananas foster, syrup and whipped cream.
Easter Brunch at Tangata, on Sunday, Apr 24 11:00a to 3:00p, at Tangata, located at the Bowers Museum at 2002 N. Main St., in Santa Ana.
Enjoy Easter Sunday brunch at Tangata at the Bowers Museum.  Three course meal includes a first course selection of Atlantic smoked salmon carpaccio, grilled Japanese eggplant, chilled tomato gazpacho, Manchego salad, or baby torn field greens. Main course selection: pan-roasted trout, bistro medallion of beef, herb-grilled free-range chicken, poblano chile sweet potato hash, or cinnamon French toast.
Join the Memphis at the Santora for Easter Brunch with specials created by Executive Chef Diego Velasco.
Exclusive holiday menu offerings include:
house made lamb sausage with Tuscan kale, potato hash, poached eggs and a blistered grape tomato sauce
coriander & citrus crusted ahi with a green lentil salad, roasted rainbow carrots and warm olive vinaigrette
wild mushroom & goat cheese omelet with sweet potato & bacon fritters and black truffle butter
as always our full brunch menu will be available plus 2 for 1 bloody marys and bottomless mimosas
Click here to make your reservations today!