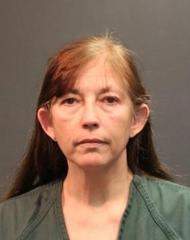 Advisory: SAPD Detectives Arrest Business Bookkeeper For Forgery, Possession of Items With Intent to Defraud

Arrestee: Martha Jean Czerkawski (56) Orange
On 10/21/2017, a Santa Ana business, J. Miller Canvas, Inc. contacted SAPD Economic Crimes Detectives to report that they believed their office manager of six years Martha Jean Czerkawski, was embezzling money from the company.
Based on the information provided by the business owners, a criminal investigation was opened by the SAPD Economic Crimes Section. The evidence provided by the victim resulted in several search warrants being obtained into the criminal activity of the suspect. With the assistance of the Orange County District Attorney's Major Fraud Unit, a forensic accounting audit was completed on the business' finances and bookkeeping records. The audit revealed that from the years 2014-2017 the suspect, Martha Jean Czerkawski, had embezzled $352,997.33 from her employer.
SAPD Detectives submitted their case to the O.C. District Attorney for filing, based on their investigation the District Attorney has filed 109 counts of PC 475(c) – Forgery, Possession of items with intent to defraud. An arrest warrant was issued for suspect Czerkawski, on 2/26/2019, SAPD detectives took the suspect into custody at her residence in the city of Orange. Czerkawski was booked into the SAPD Jail and is being held on a bail amount of $352,997.33.