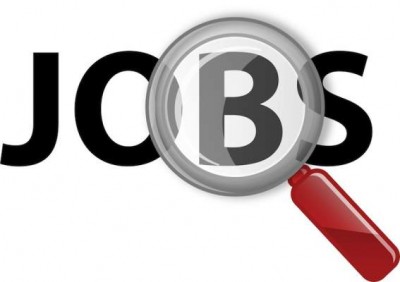 Six years ago California's unemployment rate peaked at 12.2 percent.  It is now done to a more reasonable 6.1%. California has created more than 1.5 million non-farm jobs since our last financial crisis, a growth driven primarily by the technology sector and other high-wage industries.  But how is Santa Ana doing?
To help California residents and inbound migrants find the best cities for employment, WalletHub analysts compared 250 cities in the state across 16 key metrics to determine the best and worst California cities in which to find a new job.
Here are some of the key findings of the new WalletHub jobs study with regards to cities in Orange County (note that you will have to scroll down quite a bit to find how Santa Ana ranked):
The City of Lake Forest earned the highest jobs ranking in Orange County.  Their job market was ranked #12 and their "Socioeconomic Environment" rank was #28.  Their overall rank was #9.
The City of Aliso Viejo was ranked #15 overall with a #10 rating in "Socioeconomic Environment" rank.
The City of San Clemente was ranked #28 overall.
The City of Irvine was ranked #44 overall. They're job ranking was #55 while their "Socioeconomic Environment" rank was #20.
The City of Brea was ranked #45 overall.
The City of Mission Viejo was ranked #46 overall.
The City of Tustin was ranked #47.
The City of Newport Beach was ranked #51 overall.
The City of Costa Mesa was ranked #56 overall.
The City of Orange was ranked #58 overall.
The City of Buena Park was ranked #59 overall.
The City of Huntington Beach was ranked #64 overall.
The City of Laguna Niguel was ranked #67 overall.
The City of Yorba Linda was ranked #70 overall.
The City of Fountain Valley was ranked #80 overall.
The City of Fullerton was ranked #93 overall.
The City of Santa Ana was ranked #109 overall.
The City of Anaheim was ranked #115 overall.
The City of Stanton was ranked #126 overall.
So there you have it.  Santa Ana was ranked second to last among Orange County cities by WalletHub in their Best and Worst Cities in California for Finding a Job study.
Santa Ana's politicians have contributed to our low job ranking, in our opinion.  The Santa Ana City Council passed a so-called "Big Box" ordinance that prevents large non-union retailers, such as Best Buy, Wal-Mart, etc., from opening new locations in Santa Ana.  The City Council also passed an affordable housing ordinance that has resulted in developers not wanting to build new homes in Santa Ana – a measure that the City Council recently watered down in order to allow dilapidated office towers in DTSA to be converted into condos.
The City of Santa Ana also has the highest business taxes and planning fees in Orange County as well as some of the highest water, electricity and trash collection rates.  And because the voters keep voting for bond measures we have the highest property taxes too.
And the SAUSD School Board has presided over a mostly dysfunctional School District for years. The SAUSD consistently has the poorest performing schools in Orange County, with the highest dropout rates, the lowest graduation rates and the lowest math and English test scores.  Somehow the SAUSD Trustees keep getting re-elected while our city has ended up with a mostly under-educated workforce that is not ready for the high tech world we live in today.
So how did WalletHub come to these findings?  Here is their methodology:
Job Market – Total Points 67
Job Opportunities (number of job openings minus number of unemployed persons): Double Weight (~14.9 Points)
Employment Growth (rate of annual job growth, adjusted for working-age population growth): Full Weight (~7.4 Points)
Monthly Median Starting Salary: Full Weight (~7.4 Points)
Unemployment Rate for High School Graduates: Full Weight (~7.4 Points)
Unemployment Rate for People with a Bachelor's Degree or Higher: Full Weight (~7.4 Points)
Industry Variety: Full Weight (~7.4 Points)
Full-Time Employment (number of part-time employees for every 100 full-time Employees): Half Weight (~3.7 Points)
Percentage of Persons Employed but Living Under Poverty Line: Full Weight (~7.4 Points)
Percentage of Persons in the Workforce with Disabilities: Half Weight (~3.7 Points)
Socioeconomic Environment – Total Points: 33
Median Annual Income (adjusted for cost of living index): Full Weight (~5.5 Points)
Time Spent Working & Commuting (average commute time plus length of average workday): Half Weight (~2.75 Points)
Benefits (percentage of employees with private health insurance): Half Weight (~2.75 Points)
Housing Costs ((median annual household income divided by median house price) plus (median annual household income divided by price of rent for a 2-bedroom apartment)): Full Weight (~5.5 Points)
Annual Transportation Costs: Full Weight (~5.5 Points)
Safety (Crime Rate): Full Weight (~5.5 Points)
Social Life (number of cafés per capita plus number of nightlife options per capita): Full Weight (~5.5 Points)