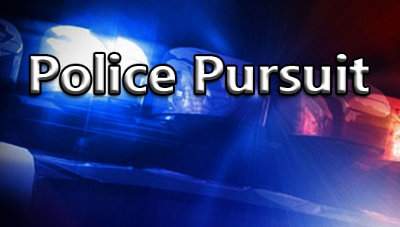 An SAPD police officer tried to stop a fellow who was driving recklessly this evening at around 5:15 pm near North Main Street and West Washington Ave, which is just over one mile from the SAPD headquarters.  The incident happened in Santa Ana's Ward 2, which is represented by Santa Ana Councilwoman Michele Martinez.
The driver took off, going south on North Main Street – hitting several cars that were stopped near the 5th Street intersection, according to the O.C. Register.
The reckless driver, who was not identified by the SAPD, continued fleeing down North Main St., crashing into yet another car, near 4th St., which totaled the car and set off a fire.
The driver then abandoned his burning car and ran but the SAPD police officers caught him and arrested him on several charges.
Two bystanders were hurt and taken to a local hospital.  They are expected to survive the experience.
The chase came to an end near the heart of Downtown Santa Ana's gentrification, near the Playground and the Yost Theater.