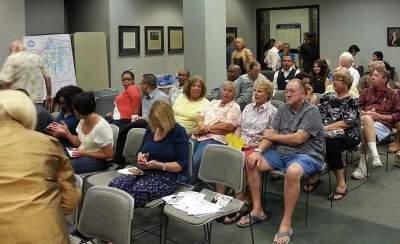 A Santa Ana City Council candidates forum was held this week and surprise barely anyone in the City of Santa Ana attended or even knew about it.  Check out who did show up, as pictured above.  Does that look like Santa Ana?
The reality is that unless we televise these forums they will have very little impact on the voters.  And the shame of it is that both the City of Santa Ana and the Santa Ana Unified School District have vast internal public relations operations that include their own TV channels on local Cable and AT&T U-Verse.
So why aren't the City Council candidates forums televised and why aren't there any SAUSD School Board candidates forums?  It all comes down to incumbent protection and that is just wrong.
If you want this to change then you are going to have to make some noise!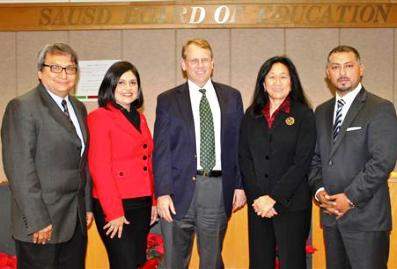 If you want to contact the SAUSD School Board Members, good luck.  Most of them no longer list any email addresses or phone numbers on their website! Only Cecilia Iglesias and Rob Richardson make their contact info available to the public.  Fortunately I have some of their personal contact information available, as follows:
Rob Richardson, 

rob.richardson@earthlink.net

, (714) 558-5512
Jose Alfredo Hernandez, JoseAlfredo@1JAHLaw.com, 714-568-4529
Audrey Yamagata-Noji, aynoji@gmail.com, 909-274-4505
John Palacio, jpalacio@pacbell.net, (714) 856-5214
Cecilia Iglesias, d47ceci@yahoo.com, iglesias4sausd@gmail.com, 714-485-6396.
Here are the SAUSD administrators you need to contact as well:
Rick Miller, Ph.D.
Superintendent
Phone: (714) 558-5512
Fax: (714) 558-5610
Antonette Roberto
Confidential Assistant
to the Superintendent
Phone: (714) 558-5512
antonette.roberto@sausd.us
Cynthia Gastelo
Recording Secretary
Board of Education
Phone: (714) 558-5515
cynthia.gastelo@sausd.us
Rosie Rosales
Executive Assistant
Phone: (714) 558-5511
rosie.rosales@sausd.us
Travis Tamasese
Sr. Executive Secretary
Phone: (714) 558-5513
travis.tamasese@sausd.us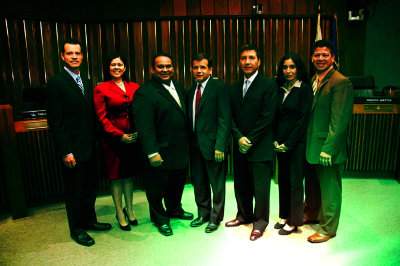 And here is the contact info for our City Council:
Hold these people accountable!  Either they care about the residents and voters of our city or they don't.  Demand televised candidates forums!