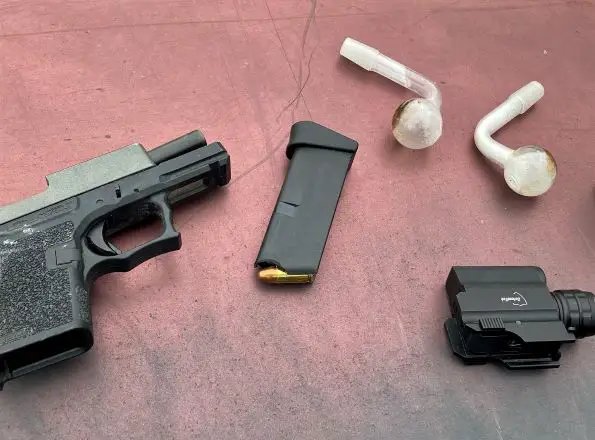 Orange police officers pulled over a car recently. The traffic stop led to the arrest of the driver.
After finding drug paraphernalia inside the car, the police officers continued their search and found an unserialized gun in the engine compartment.
The probationer was sent back to the O.C. Central Jail. His freedom is over yet again.