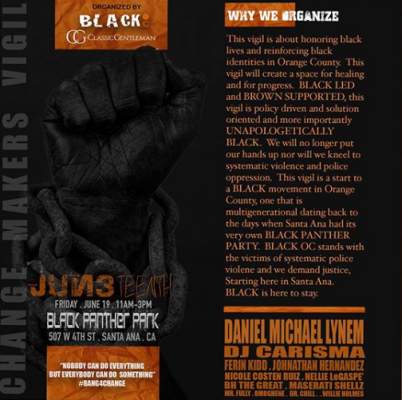 Another BLM protest has been set for June 19, in DTSA, at 507 W. 4th St., from 11 a.m. to 3 p.m.
Curiously the event organizers posted that the event will be held at "Black Panther Park, in Santa Ana. There is no such park.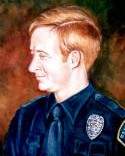 The park the organizers are likely referring to is Sasscer Plaza, which was named after an SAPD police officer who was shot and killed by a member of the Black Panthers. Here is what happened, according to the Officer Down Memorial Page: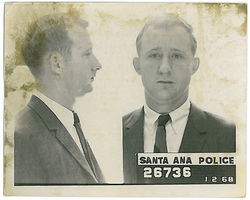 Officer Officer Nelson Alvin Sasscer was shot and killed when he was ambushed by a member of the radical racist group the Black Panthers.

He had observed the two suspects hiding in the shadows on a residential street, at the intersection of 3rd Street and Raitt Street, and was shot twice in the abdomen as he approached them. Both suspects were arrested later that night.

The shooter was convicted of second-degree murder and sentenced to five years to life on June 17th, 1970. He was paroled in 1977.

Officer Sasscer was a Vietnam War veteran and had served with the Santa Ana Police Department for 18 months. He had been awarded Rookie of the Year the previous year.

The Black Panthers is a racist, radical group that professed the murders of law enforcement officers. Members and former members of the group were responsible for the murders of at least 15 law enforcement officers and the wounding of dozens more across the nation.
It won't be long before there is a movement to change the name of Sasscer Plaza to Black Panther Park…