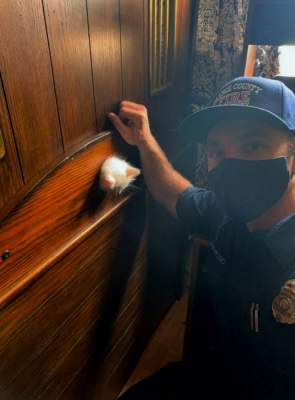 Kittens are known to be curious and sometimes that gets them into big trouble. For example a little kitten got stuck in a bunkbed recently, at a home in Santa Ana. The children who owned the kitten tried and tried to get him out of the hole but finally had to call for help.
The crew of Santa Ana's OCFA Engine 73 saw a fluffy head sticking out of a hole in the bunkbed upon their arrival.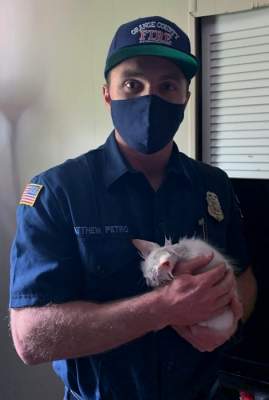 You have to give the firefighters credit – they came up with a unique solution to get the kitten out of the hole. Firefighter Matt Petro used soap and water to wet the kitten and were eventually able to wiggle him out.