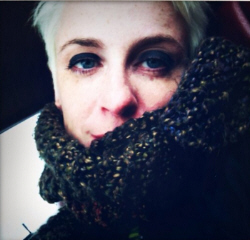 FOR IMMEDIATE RELEASE: SEPTEMBER 7, 2011
CONTACT: JENN STARNES, 949-724-6574
Great Park Launches New Artists-in-Residence Program
Public Program Begins with Fiber Artist Amy Caterina
September 7, 2011 – IRVINE, California – The Orange County Great Park has announced its inaugural lineup of four Artists-in-Residence: Amy Caterina, Deborah Aschheim, Kevin Kwan Loucks and Suguru Goto. The Great Park Artists-in-Residence program is dedicated to showcasing artists, providing an educational experience for the community and designing site-specific art for the Great Park.
The program provides artists with suitable studio space and open studio hours to routinely interact with the general public during their six-month engagement. The artists were selected by a panel of public arts experts through a competitive selection process administered by Arts Orange County, the county's designated local arts advocacy organization.
"The Great Park is proving to be a wonderful incubator for creative ideas and unique experiences that engage the public," said Beth Krom, Chair of the Orange County Great Park Corporation. "The new Artists-in-Residence program will expose visitors to many types of artistic expression, support the process of expanding our creative community in Orange County and engage people of all ages in the creative process."
Amy Caterina is the first artist to begin working in the Great Park Artists Studios, and her six-month engagement is running now through January 2012. Amy integrates craftwork, photography and video in her work and her fiber art includes knitted objects and environments that comment on the real and the artificial. Amy resides in Santa Ana and holds a master's degree in photography with an emphasis in video from California State University Fullerton. She holds regular open studio hours every Saturday from 10:00 a.m. to 6:00 p.m. Amy's first community workshop, the Portrait Project, will be held during the Great 948 event Saturday, September 24 from 7:00 p.m. to 10:00 p.m., which will introduce the Portrait Project and Yarn Club and will include guest artists Heather Hoggan (yarn specialist) and Sue Reynolds (felter).
The second Artist in Residence at the Great Park, Deborah Aschheim, is a visual artist who works with sculpture and light, often involving large-scale installations. She has exhibited widely in solo and group exhibitions and will open an exhibition entitled, Deborah Aschheim: feeling-of-knowing at San Diego State University's University Art Gallery on September 20. Deborah resides in Pasadena and holds a Master of Fine Arts degree in Ceramic Sculpture from the University of Washington. Her residency will begin in October 2011.
Kevin Kwan Loucks, the Great Park's third resident artist, is a classical pianist who has performed for a wide variety of audiences and participated in numerous residencies around the world. He will engage community through open rehearsals, collaborating across art disciplines in presenting performances and by showcasing the work of young, local composers. He will also bring internationally-acclaimed performers and teachers from New York, Montreal and Chicago to participate in his residency. Kevin is pursuing a doctorate of music from the State University of New York-Stony Brook and is a graduate of both The Juilliard School and University of California, Irvine. Kevin resides in Port Jefferson Station, New York and will begin his engagement at the Great Park in November 2011.
The fourth artist selected for an Artist-in-Residence position at the Great Park is Suguru Goto, a composer and new media artist whose work involves compositions, performances and installations. He is a highly inventive artist who uses technology, robotics and natural elements for interactive projects that involve the viewer in art creation. Suguru proposes an interactive water and sound project for the Great Park. Suguru holds a master's degree in arts, philosophy and aesthetics from the University of Paris, where he resides. Suguru Goto will begin his engagement in January 2012.
Resident artists will be developing site-specific public projects showcasing visual, performing and interdisciplinary arts. The public will be able to witness the creative process and interact with artists during open studio hours. Each residency will be for six months. The Artists-in-Residence program is centered in the Great Park Artists Studios, one of two renovated former squadron buildings that are part of the new Palm Court Arts Complex at the Great Park in Irvine.  For Park hours and directions, visit www.ocgp.org or call 866-829-3829.
About the Great Park
The Orange County Great Park, with its 1,347-acre master plan, is the focal point of the redevelopment of the publicly-owned portion of the 4,700-acre former Marine Corps Air Station, El Toro. The Great Park features an iconic tethered helium balloon that rises 400 feet in the air, providing an aerial view of Park development. Other features include the Carousel, Farm and Food Lab, Kids Rock Playground, Palm Court Arts Complex, North Lawn recreation area, historic Hangar 244. The South Lawn lighted soccer fields and Community Garden will be added in 2012. For more information, please go to www.ocgp.org
###