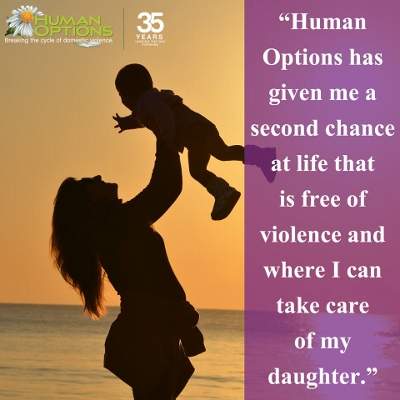 Santa Ana Police Department
Advisory: HUMAN OPTIONS PARTNERS WITH SANTA ANA PD TO PROVIDE IMMEDIATE, ON-SITE ASSISTANCE TO DOMESTIC VIOLENCE VICTIMS
Human Options, an Orange-County based nonprofit dedicated to breaking the cycle of domestic violence, is partnering with the Santa Ana Police Department (SAPD) to provide immediate, coordinated domestic violence assistance services to victims and their families.
The SAPD received 5,947 domestic violence-related calls in 2016. As a result of this high rate of calls, the SAPD identified a need for immediate, on-site specialized assistance for domestic violence victims and their families. Human Options, a nonprofit that has been leading the way forward to ending domestic violence for 35 years, has partnered with the SAPD to establish "The Coordinated Domestic Violence Response Coalition" which will strengthen legal advocacy services offered to all victims, increase victims' access to support and services through the domestic violence response team, and develop and promote best practices/policies for responding to the crimes of domestic violence.
Human Options and SAPD will work together to establish a sense of trust with domestic violence victims which will allow victims to speak openly and honestly with law enforcement about the situation. On the weekends, a Human Options domestic violence advocate will partner with officers to respond to domestic violence calls. The advocate will be available to meet with victims on-site, providing immediate support and resources, including screening for emergency shelters.
"It is an honor and privilege for us to work with the Santa Ana Police Department to provide assistance to domestic violence victims and their families during a time of great need," said Human Options' CEO Maricela Rios-Faust. "Our team is dedicated to working alongside the Santa Ana Police Department in fighting domestic violence in one of our state's most hardest-hit cities."
"I believe in this partnership and directly support the joint servicing of many domestic violence victims in our community. The Coordinated Domestic Violence Response Coalition will further strengthen the response efforts for those who have become victims of domestic violence through this important collaboration," stated Santa Ana Acting Chief of Police David Valentin.
Funding for The Coordinated Domestic Violence Response Coalition is made possible by a $450,000 three-year federal grant from the Office of Violence Against Women.
About Human Options
The mission of Human Options is to provide a safe haven and life-changing programs to help abused women, their children and families rebuild their lives while working with the community to break the cycle of domestic violence. Now in its 35th year, Human Options provides a full continuum of services to stop the violence, such as a 24-hour hotline, emergency and transitional living programs, education, prevention presentations and trainings in the community, and low-/no-cost services, including counseling, legal advocacy, children's therapies and empowerment classes offered in seven locations in the county. Individuals seeking help can call 877-854-3594. For further information about Human Options, call 949-737-5242, ext. 211, or visit humanoptions.org.