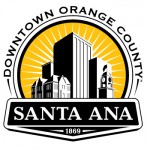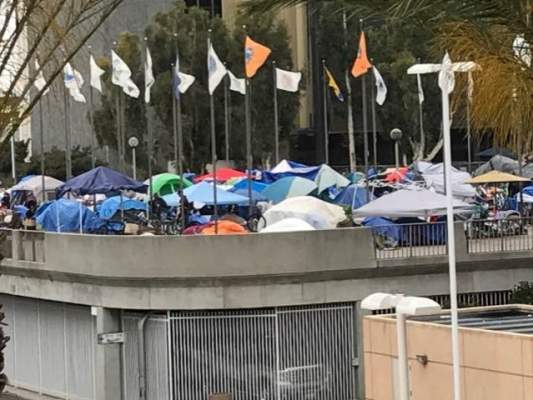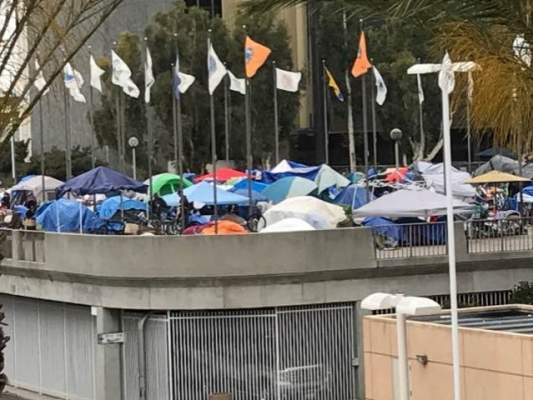 City of Santa Ana
Community: New Santa Ana Homeless Count Confirms Homeless Population Has More Than Doubled Since January 2017
FOR IMMEDIATE RELEASE: APRIL 3, 2018
Media Contact: Jorge Garcia, Assistant to the City Manager, (714) 586-6321
SANTA ANA, CA – Over the weekend, the City of Santa Ana conducted a Point-In-Time (PIT) homeless count as part of its efforts to collect accurate data regarding the City's increasingly dire homelessness situation. After comparing the January 28, 2017 PIT Count to the results of the March 31, 2018 PIT Count, the City has concluded that the unsheltered homeless population in Santa Ana has more than doubled in a little over one year from 466 to at least 1,030 people. Additionally, there are 587 sheltered homeless in the City, for a total estimated homeless population of 1,617.
On Friday, March 30, the Santa Ana City Council directed staff to conduct an updated PIT Count prior to Tuesday, April 3. City management swiftly organized logistics and rallied participants on Friday to start the count the following morning at 4:00 AM. Over 140 City staff members, non-profit organization members, residents and other community members gathered at Council Chambers before sunrise on Saturday morning to undergo training prior to the count, which was completed within approximately eight hours.
"With less than 24 hours notice, Santa Ana accomplished a PIT Count that will better inform the homelessness discussion in Orange County. I am proud of the outpouring of support from our City Staff, non-profit partners and community volunteers who made this happen on short notice on the Saturday of Easter weekend. Truly a team of big hearts," stated Mayor Pro Tem Michele Martinez.
According to the March 31 PIT Count, there are 1,030 unsheltered homeless individuals within Santa Ana city limits. As of the January 28, 2017 PIT Count, that total was 446 people. This 1,030 total includes the 206 individuals who have been camping overnight within the O.C. Civic Center's "Plaza of the Flags." The Orange County Health Care Agency and the City are working together this week on an enhanced effort to connect the homeless population in the Plaza of the Flags encampment to emergency shelters and services.
"The pace of execution for this PIT Count was unprecedented, but critical for providing fresh data to inform the Orange County discussion about homelessness," stated Raul Godinez II, City Manager for Santa Ana. "Having this updated, accurate information confirms what many of us have seen and known for quite some time: our homeless population has exploded in the past year. We hope having this updated homeless count data will help toward devising a fair plan for the whole County."
The City has also just published its Draft Homeless Plan on the City website at http://santa-ana.org/homelessness. The Draft Homeless Plan serves as a plan of action to address homelessness in the City, as well as nearly 30 clear recommendations for the County of Orange to collectively improve its homelessness services. The six-point plan focuses on long-term solutions in six different categories:
1. Addressing Housing Needs
2. Outreach & Support Services
3. Strategic Planning & Policy Development
4. Active Coordination & Collaboration with Agencies, Neighboring Communities and Faith-Based Organizations
5. Communication & Transparency
6. Capacity Building
"Santa Ana recognizes that there is no one complete solution to end homelessness," said Councilmember Vicente Sarmiento. "We believe that the recommendations provided in our Draft Homeless Plan, if employed, can meaningfully improve the lives of others and break the cycle of homelessness. In the meantime, we hope the County and all our County neighbors will step up to do their part when it comes to fairly sharing the burdens of addressing homelessness Countywide."
• Read the January 28, 2017 PIT Count Report at http://www.santa-ana.org/cda/documents/SantaAna-PointinTimeCountCityReport_000.pdf
• Read Santa Ana's Draft Homeless Plan at http://santa-ana.org/homelessness/documents/HomelessDraftPlan3-17-18.pdf
• Learn more about Santa Ana's Homelessness efforts at http://www.santa-ana.org/homelessness/
About City of Santa Ana
Santa Ana is downtown for the world famous Orange County, California. As the County Seat, home to a vibrant evening scene and one of the most diverse communities in California, Santa Ana is gaining national attention for its efforts to innovate and address a changing County. Over 1,200 City employees work hard every day to deliver efficient public services in partnership with our community to ensure public safety, a prosperous economic environment, opportunities for our youth, and a high quality of life for residents. Learn more at http://www.santa-ana.org.