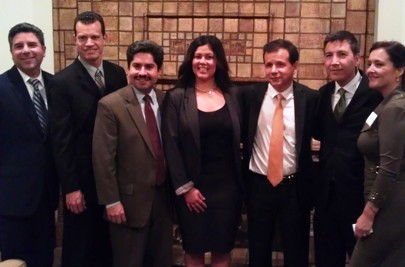 Local Architect and Artist, Don Krotee, Opens his Office/Gallery and Invites you to a showing, reception and open house in support of Councilwoman Michele Martinez, Candidate for the 69th Assembly District.
The reception and open house will be in the tradition of the great City of Santa Ana's 1st Saturday-of-the-Month Gallery Open House.

Saturday, March 3rd, 2012
6:00 P.M. to 8:00 P.M.
Don Krotee's Office and Gallery
230 N Bush Street * Santa Ana, CA
Hors d'oeuvres and Refreshments
Contribution Levels:
Gold Sponsor $2,500● Silver Sponsor $500Bronze Sponsor $249 ● Individual $100.00● Other $
Please Join us in supporting Michele and RSVP at your earliest convenience to michelemartinez2012@gmail.com or call 714-564-0130
Checks should be made payable to: Michele Martinez for Assembly 2012 FPPC ID# 1340956 and mailed to Michele Martinez for Assembly 2012, 310 W. 3rd Street, # 1018 Santa Ana, CA 92701
Contributions can also be made online a: https://secure.actblue.com/page/2012martinez
Paid by Michele Martinez for Assembly 2012
www.michelecmartinez.com
###
Michele Martines for Assembly 2012
217 N Main Street #116
Santa Ana, CA 92701
(714) 564-0130 (P) (714) 564-0313 (F)
www.michelecmartinez.com