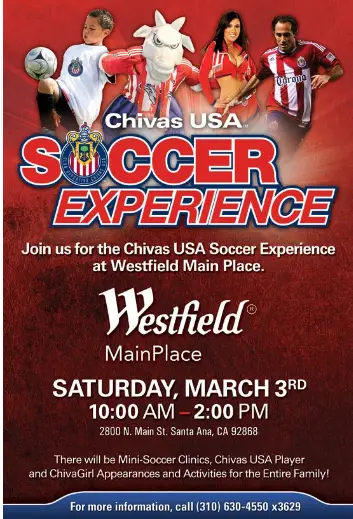 Wanna bend it like Beckham? Join the Chivas USA soccer club this Saturday, March 3rd from 10am-2pm at the Westfield MainPlace Mall, in Santa Ana, for FREE Mini-Soccer skills & drills clinics; appropriate for kids of all ages and abilities.
For more information, call (310) 630-4550, ext. 3629.

Also this Saturday, March 3, come on down to Auntie Anne's for Free Pretzel Day, from 10 a.m. to 3 p.m., for one FREE Original or Cinnamon Sugar Pretzel!