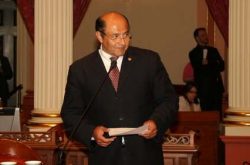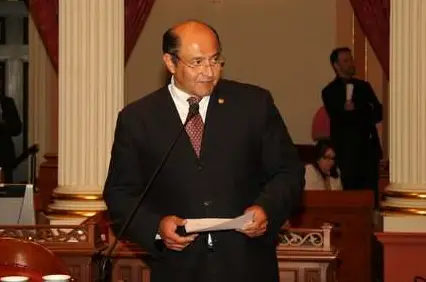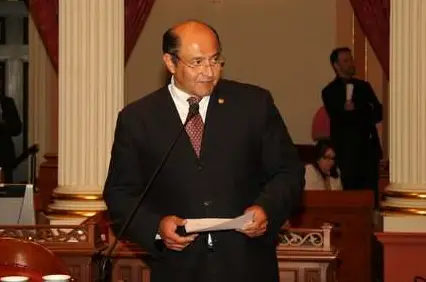 League of United Latin American Citizens
Santa Ana LULAC Council #147
Established: National – 1929 | Santa Ana – 1946
Orange County LULAC District #1
PO Box 1810, Santa Ana , CA 92702-1810
June 9, 2011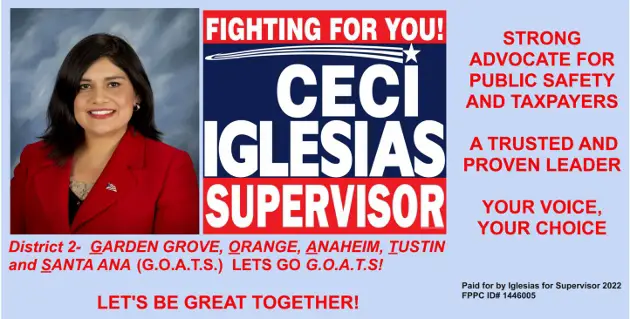 PRESS RELEASE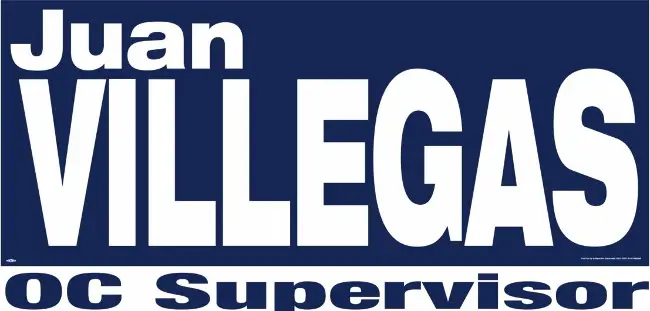 Contact Persons: Zeke Hernandez, 714-661-4428 / Arturo Montez, 714-914-3154
Local Civil Rights Organization Welcomes Support of Senator Lou Correa in Redistricting Efforts
The New Santa Ana blog expresses dismay that the California Redistricting Commission "is considering splitting Santa Ana away from Anaheim into two new State Senate Districts. This new district features a 38% Democrat and 37% Republican split of voters and should include Little Saigon, stretching north into Buena Park . This blog entry is provided at end of this press release.
The New Santa Ana blog publisher states that Senator Correa "feels that Santa Ana and Anaheim should remain in one contiguous District."
Santa Ana LULAC #147 President Zeke Hernandez states, "I thank Senator Correa and feel it is necessary for other elected officials to express their opinions on the plans being drawn by the California Citizens Redistricting Commission, and also by the Orange County Redistricting Committee. I encourage other local elected leaders to step up to the plate as Senator Correa is doing. It is important that our community be united and together as a significant community in all parts of Orange County and that the spirit of the U.S. Constitution, the California Constitution, and the Voting Rights Act be foremost as district lines are drawn and adopted."
Public participation is crucial as these groups have started to receive input from people of various communities of interest.
The California Citizens Redistricting Commission will hold a public input hearing on Saturday, June 18 (2 pm – 5 pm) at California State University Fullerton – Mackey Auditorium, Ruby Gerontology Center 13, Fullerton . Please arrive early.
Senator Correa and Hernandez are also encouraging community residents to attend two quickly-arranged arranged workshops in Orange County by NALEO and MALDEF. Presenters will review the Citizens Commission's first and up-to-date latest draft maps, allow for community discussion of the implications resulting from these maps related to the Federal Voting Rights Act, in addition to encouraging public participation at the Commission meeting of June 18.
These meetings are scheduled for Sunday, June 12 (9 am – 10:30 am) and Tuesday, June 14 (6 pm – 8:30 pm) at Delhi Community Center , 505 East Central Ave. , Santa Ana 92707 .
Established in 1946, Santa Ana LULAC Council #147 is the oldest LULAC council in California and is an affiliate of Orange County LULAC District#1 and LULAC National – founded in 1929 with its national office in Washington , D.C.
The mission and objectives of the League of United Latin American Citizens (LULAC) is to advance the economic development, educational advancement, public policy outcomes, housing opportunities, health awareness, and general civil rights protection of Latinos in the United States and Puerto Rico through community-based programs and services through more than 700 local LULAC councils nationwide.
###
~ Redistricting May Split Santa Ana and Anaheim into 2 Senate districts ~
New Santa Ana Blog
By Admin
June 8, 2011
Redistricting may split Santa Ana and Anaheim into two Senate districts
The California Redistricting Commission is considering splitting Santa Ana away from Anaheim , into two new State Senate Districts. Currently, both of these are in the 34th State Senate District, which is represented by State Senator Lou Correa.
If you look at the graphic above, you will see that the new Santa Ana District will include Little Saigon and will stretch up north all the way to Buena Park . The new District will also include Cypress and Stanton . It will feature a close split of the voters, with 38% Democrats and 37% Republicans, putting the seat in play for the OC GOP.
The new Anaheim District will include that city plus Fullerton , Placentia , Yorba Linda , Chino Hills, La Habra and perhaps even Diamond Bar. The seat will favor the Republicans, with a margin of 41% GOP versus 34% Democratic.
Click here for a better view of the proposed Senate Districts.
I met with Correa today and he feels that Santa and Anaheim should remain in one continguous District. I agree. To me this split will disenfranchise Latino voters in particular.
Click here to read about the upcoming California Redistricting Commission meeting that is coming up at CSUF. This will be your last chance to speak up before these Districts become reality!