The famous Kogi Korean Short Rib Taco
The popular and beloved Kogi BBQ food trucks are coming to Santa Ana!
"Kogi said it would soon start making five nightly stops a week in Orange County. With the birth of Naranja truck (the Los Angeles trucks are called Verde and Azul), regular food stops begin this week in the cities of Santa Ana, Costa Mesa, Anaheim and Orange," according to the O.C. Register.
Kogi is a fusion of Mexican, American and Korean foods, spun into tantalizing creations, such as their incredible Korean Short Rib Tacos.  "These signature tacos include the best trimmings of short ribs in their own special marinade, chopped up nice and small so the flavors dance on your taste buds. On the grill, the fat melts off & the sugars caramelize to create that soft tender texture and deep savory flavor. This is the Kogi crowd favorite," according to the Kogi website.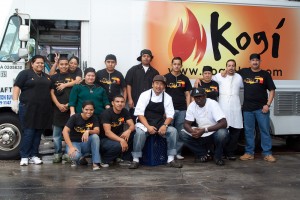 Kogi announced on their website that their new truck, "Baby Naranja" was born recently and will start service in Orange County this week.
You can follow Kogi on Twitter, where they announce where their trucks are showing up next.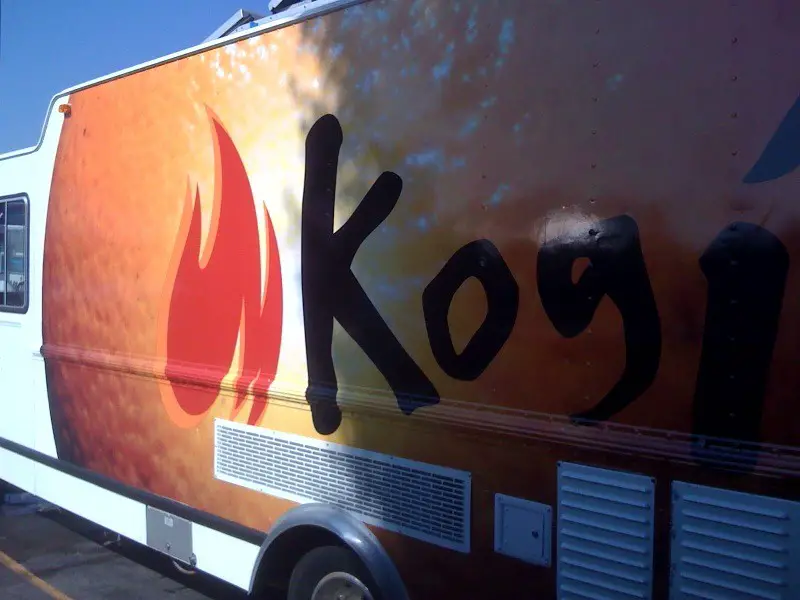 Kogi is awesome – they represent the future of California.  A tasty mix of different cultures, having a great time!
Click here to read their menu.
You can visit Kogi in Orange County this week at:
Tuesday, Oct. 13
6PM-9PM@Fullerton – 2419 E. Orangethorpe Ave
10:30PM-Midnight@Tile Warehouse – 616 E. Ball Rd, Anaheim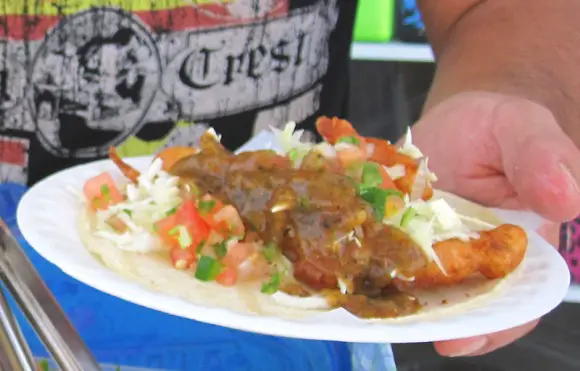 Wednesday, Oct. 14
6PM-9PM@K-1 Anaheim – 1000 N. Edward Ct
10:30PM-Midnight@Prim Jewelers – 1736 E. Meats Ave, Orange
Thursday, Oct. 15
6PM-9PM@Wheel Warehouse – 125 W. La Palma Ave, Anaheim
10:30PM-Midnight@Luigi's – 801 S. State College Blvd, Anaheim
Friday, Oct. 16
6PM-9PM@KST OC Ramps – 1316 E. Wilshire Ave, Santa Ana
-Intermission-
10:30PM-1AM@KST OC Ramps – 1316 E. Wilshire Ave, Santa Ana
Saturday, Oct. 17
6PM-9PM@Santa Ana Artwalk – 727 N. Poinsetta St, Santa Ana
10:30PM-Midnight@The Huddle – 741 Baker St, Costa Mesa
*Kogi trucks do not operate on Sunday and Monday
Last Orders will be taken 30 minutes prior to end times.  Times and locations are subject to change. For the latest EXACT location, check them out on Twitter!