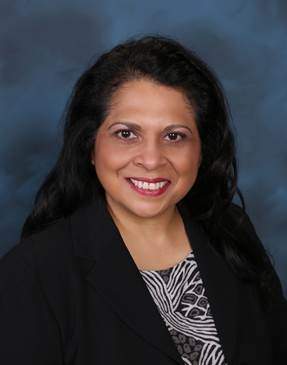 STATEMENT FOR IMMEDIATE RELEASE: AUGUST 3, 2015
MEDIA CONTACT: Rigo Rodriguez, rigoberto@sbcglobal.net, 714.504.7446
JENNY RIOS SELECTED AS CEO TO LEAD DELHI CENTER IN SANTA ANA
SANTA ANA, CA – On July 14, 2015, Delhi Center's Board of Directors selected Jenny Rios as its Chief Executive Officer to lead Delhi Center, a nonprofit organization founded in 1969 and dedicated to helping families achieve self-sufficiency in Santa Ana, CA.
'Ms. Rios comes to Delhi Center with over 35 years of experience developing and managing excellent programs and services for underserved populations,' stated Dr. Rigo Rodriguez, President of Delhi Center's Board of Directors and CSU Long Beach professor. 'Her leadership and management experience and strong commitment to Santa Ana youth and families make her a perfect match for the organization and the people we serve,' he added.
Ms. Rios worked for the City of Santa Ana for over 20 years, from 1991 to 2013, serving as Community Services Manager for Parks and Recreation. There, she managed a division budget of up to $5 million in general and grant funds per fiscal year, and supervised up to 25 full-time and 300 part-time staff.
'Ms. Rios is excellent at building strong organizational operations that support the effective delivery of services aligned with the organization's vision and goals,' noted Adrian Molina, Vice President of Delhi Center Board and Community Liaison at Learn for Life, a charter school serving Santa Ana students.
Juanita Preciado-Hernandez, Delhi Center Board Secretary and long-time Santa Ana resident, also stressed that Ms. Rios 'has a distinguished career as a transformational leader and a strong record of mentoring many young leaders in Santa Ana.'
Ms. Rios expressed excitement about being selected as CEO. 'I am very happy to join Delhi Center as the CEO and look forward to building community-wide partnerships to expand services for families. In particular, I want to work with the Board and community partners to expand programs that focus on building the economic well-being of individuals and families in Santa Ana.'
Ms. Rios started as CEO on July 27, 2015. She can be reached at JennyRios@delhicenter.org and 714-481-9601.
Ms. Rios holds a bachelors degree in Psychology from the University of California, Irvine, and a Juris Doctorate degree from Western State University, College of Law. She has been a member of the California Bar Association since 1994.
###