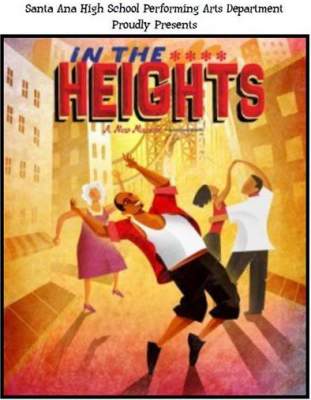 Performing Arts take Center Stage at Santa Ana High School
Santa Ana High School invites you to the production of In The Heights to be held March 27 – 29. The play is set in Washington Heights, a Hispanic neighborhood in Manhattan and very reminiscent of our own community in Santa Ana.

The music is inspired by Salsa, Meringue, and Rap.  The story is about cultural identity and the American Dream. Tickets are $7.00 presale and $10.00 at the door.
Santa Ana High School, Julie Infante, Principal
520 W. Walnut St.
Santa Ana, CA 92701
Phone: 714-567-4900
Fax: 714-567-4952