Michele Renee Lara, a 37-year-old homeless woman, armed herself with a field hockey stick and paintball grenade while wearing a hockey mask as she tried to leave a Sports Authority store in Santa Ana with two shopping carts of merchandise on Monday, according to the O.C. Register.
Lara arrived at the Sports Authority store located at 3900 South Bristol St., at around 6:30 p.m. and she spent about three hours filling up the two shopping carts with all sorts of sporting goods. She also began to put on some of the merchandise and was also putting goods into backpacks that she also placed in the carts.
Finally at around 9:30 pm. Lara tried to leave the store with all the goodies – but she did not pay for the merchandise.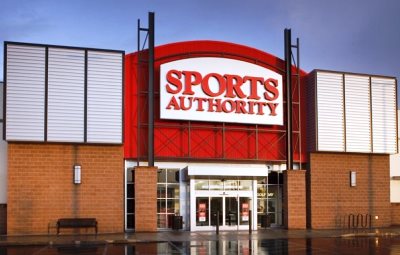 Several employees immediately stopped her from exiting the store but she reacted to this by running to the back of the store where she put on a hockey mask (used by goalies) and grabbed a field hockey stick – and she began to threaten the store's employees.
To top it all off, Lara grabbed a paint ball grenade and threw it at the employees but it did not activate. Nor did she hit the employees with the hockey stick.
However Lara was undeterred. She returned to the back of the store and emerged on a bicycle. Which of course she tried to ride out of the store. Her plan was dashed however as she crashed the bike before she could make her escape.
The SAPD police officers finally arrived and took Lara into custody on suspicion of robbery as she tried to use "fear of force to try to leave the store."
Fortunately no employees were injured in the incident however one can only imagine how long it took for them to clean up Lara's mess.
Lara is now at the Orange County jail where she is being held in lieu of $50K in bail. She is scheduled to appear in court on Wednesday.