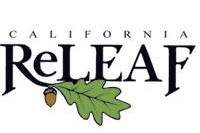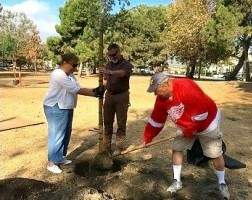 Get ready for another tree planting opportunity here in Santa Ana, hosted by the folks at the nonprofit organization People and Trees, Inc. This planting will take place this Saturday afternoon, June 29, from 5 p.m to 7 p.m. at the front-left side of the lake in Santa Ana's Centennial Park close to its main entrance.
The volunteers will start with care for Ash trees that we planted at front-left side of big lake. They will be inspecting trees, removing weeds and covering soil with mulch, and more, with guidance of a Certified Arborist.

Wear comfortable work clothing and closed-toe shoes.
Bring water to drink, hat for sun, and work gloves if you have them.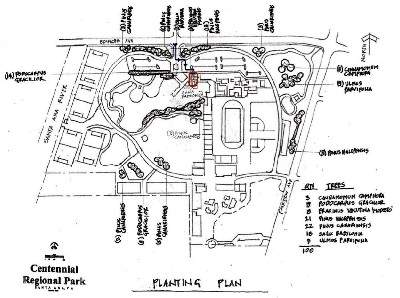 Enter Centennial Park through is main entrance (from Edinger Ave) and park in the first parking lot on its left, close to the lake.
From there, walk around the lake on the sidewalk on its left to the planting site on the opposite side of the lake.
On the map below, this path is shown blue, solid for driving and dashed for walking, and planting spots are circled red.
Pre-Registration is Required. To participate in this event, you need to register for it in advance, by emailing to PeopleAndTreesOC@gmail.com with your name and names of your family members coming with you.
Funding for this project is provided by California Department of Forestry and Fire Protection, through California ReLeaf organization, as part of California Climate Investments Program.