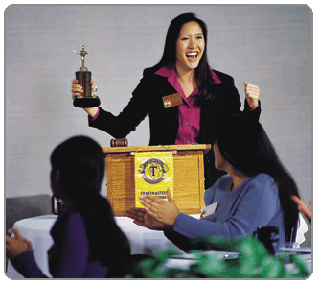 The Bilingual Toastmasters Club is meeting tonight, from 6:15pm-7:45pm at the Xerox building, located at 1851 E. First Street, Suite 1100 (11th floor), Santa Ana 92705.
The Club meets every Tuesday. You can develop your Leadership & Public Speaking skills in an encouraging & supportive environment.
The 1st Tuesday of the month the meeting is in Spanish. Entry fee: $FREE. Info, RSVP: 714-352-0312. Visit their website: www.latinleaders.org.