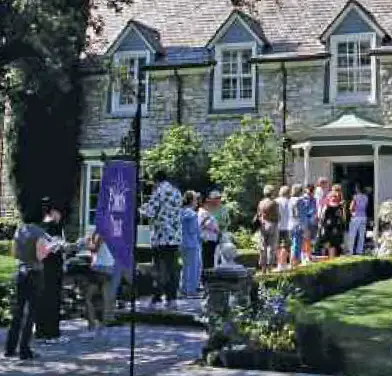 Floral Park Home & Garden Tour 2010
The Floral Park Neighborhood will be hosting its 18th annual Home and Garden Tour, April 24-25, 2010, 10 a.m. – 4 p.m.
Whether experiencing a stroll through the beautiful vintage homes and gardens, searching for treasures at the Antique & Collectables Sale, viewing the Classic Automobile Display, or enjoying a snack at the food and drink concessions, you will surely leave the Floral Park Home & Garden Tour with nostalgic memories of a day well spent.
Tickets can be purchased by mail in advance (online payment options on website) or at the entrance on April 24-25 at booths located at Flower St. & North Park Blvd. and the North Park Blvd. Cul-de-sac in Santa Ana. For more information please call 714-648-0904 or click here.
2010 Home Tour Committee Contacts:
Volunteer Homes & Gardens: Sandy DeAngelis – sandytdeangelis@gmail.com
Volunteer to Docent: Nicki Curran – photonatr@aol.com
Home Tour Book Advertising: Nancy St. Jacques – 714-835-6280 or nsaynt@aol.com
Classic Car Display: John Richmond – 714-953-5530 and Santiago Martin – 714-343-7115 or samartint@sbcglobal.net
Antique & Collectible Vendors: Susan Hart – vendors@floral-park.com
PR: Linda Schulte – lsschulte@roadrunner.com
Download Press Release
General Information: 714-648-0904
Brochure and Mail-In Presale Coupon
Click here to download the Floral Park Home Tour Brochure and advertising information.