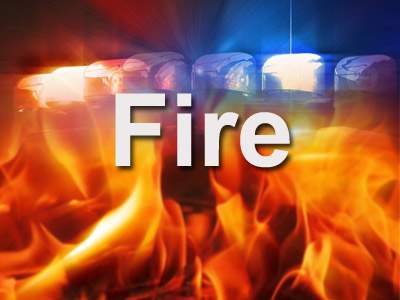 A balcony fire broke out on the second floor of an apartment complex in Santa Ana today, at about 4 pm, at the 3100 block of South Main Street, just south of Dyer, according to the O.C. Register.
The fire was reported by a man who was on the first floor of the two-story apartment when he heard a "loud bang" upstairs.
No one was injured in the blaze and none of the residents were evacuated from the multi-unit complex.