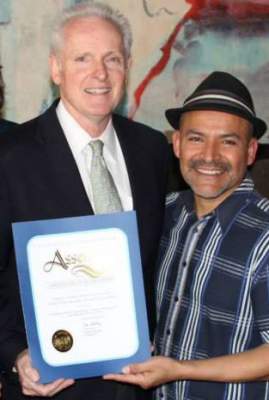 When SAUSD School Board Member Cecilia Iglesias ran for Congress back in 2010, she gathered over 10,000 signatures so that she could qualify for the ballot as an independent candidate. While she did not prevail in the election she showed us all that she was a viable candidate in Santa Ana, in a race that featured the powerhouse that is Democratic U.S. Representative Loretta Sanchez and a former State Assemblyman, Van Tran, who was at the time still a dominant player in central Orange County.
Iglesias confirmed this when she ran for the SAUSD School Board in 2012, this time as Republican. While at the time I was unsure that she would do well in our city as a member of the GOP, she proved me wrong by becoming the top vote-getter in that election – she garnered more votes than two incumbents, Rob Richardson and Jose Alfredo Hernandez. That surely was a wake-up call for them as well.
Now Iglesias is challenging a Democrat, Tom Daly, who was elected to the 69th Assembly District in 2012 when three Latino Democrats split the Hispanic vote in that year's Open Primary. Those candidates included Santa Ana Councilwoman Michele Martinez; labor organizer Julio Perez and an accountant named Francisco Barragan. While Martinez is still in power and Perez recently got appointed to a top labor post, Barragan has resorted to stalking candidates he doesn't like, on their Facebook pages.
The irony with regard to Barragan is that it is pretty much his fault that Daly prevailed in 2012 in what remains the most Latino Assembly District in Orange County. Barragan netted about 600 votes in the 2012 Open Primary. That was just the margin Daly needed to leap over Martinez and Perez. Barragan was perhaps the most unsuccessful Assembly candidate in Orange County history, but he did Daly a huge favor by putting his name on the ballot.
This week Barragan popped up on Iglesias' Facebook page with a crazed response to what was a nice comment from Iglesias about her precinct walking activities. When I saw what he was doing I immediately advised Iglesias to block Barragan from her Facebook page and delete his comments.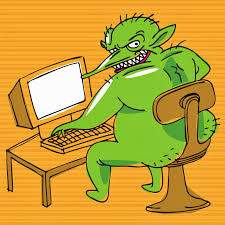 But she wasn't the first woman candidate that Barragan has bothered on Facebook this year. He got caught trolling the Facebook page of a leading candidate for the SAUSD School Board a few weeks ago. Barragan peppered her Facebook page with endless posts. The candidate reached out to me for advise and I told her the same thing I ended up advising Iglesias to do a few weeks later. Block that guy and delete his posts!
It is of course bad form for Barragan to do this to these women candidates. Why he did this to the School Board candidate is a mystery as she, like him, is a Democrat. But he did. My guess is that he is working with Valerie Amezcua, the daughter of failed Santa Ana mayoral candidate Al Amezcua, a defense lawyer for gang bangers and drug dealers. Barragan is a big fan of Al Amezcua so it stands to follow that he is trolling for Valerie now.
The whole situation worsened after I posted this article.  Barragan has been calling and emailing the School Board candidate and he even had her removed as a speaker at a public event he was involved in.  Of course he replaced her with Al Amezcua.  He also showed up at another event she was at and he videotaped everything she said – continuing his bullying of this candidate.
Barragan is a liberal. Now if you at all listen to talk radio or read the liberal newspapers then you know that liberals quite often allege that Republicans are anti-women. They base this on the fact that liberal Democrats support abortion while many Republicans are offended by the thought of killing the unborn.
It is of course ridiculous for Barragan to stalk these ladies on Facebook and it is pathetic that he has resorted to bullying female candidates he doesn't like. This from the party that is supposed to be pro-women?
You have to wonder if Barragan is on Daly's campaign payroll and if so does Daly approve of this behavior?