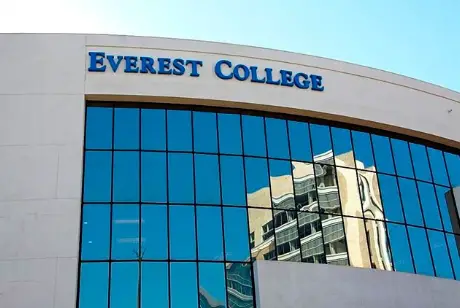 EVEREST COLLEGE NAMES NEW PRESIDENT OF SANTA ANA CAMPUS
Community Outreach and Support Remain Top Priorities
SANTA ANA, Calif. – February 1, 2012 – Everest College, which provides career-oriented diploma and degree programs, today named Lisa Rhodes as president of its Santa Ana campus following the promotion of Linnea Ray to division director of education for Everest's West Division.
Rhodes brings extensive experience to the position having previously served as campus director of operations for North-West College in Riverside and campus president of Newbridge College in Santa Ana. Additionally, she served in leadership roles at Brooks College in Long Beach for more than a decade.
"Lisa brings a great deal of industry knowledge and experience to her new role," said Jennifer White, a regional vice president of operations for Everest College. "Santa Ana is a thriving, new campus location for Everest, and Lisa's expertise will help ensure the continued success of its students."
Since opening its doors in 2010 to help meet the growing demand for hands-on, career-focused education in Orange County, the campus has established a tight-knit relationship with the Santa Ana community. The school has formed partnerships with the Santa Ana Chamber of Commerce, High School Inc., Working Wardrobes, Children's Hospital of Orange County, and English Works, among others.
"It is a priority of mine to continue to cultivate relationships within the local community. I believe it instills important values in both our employees and our students," Rhodes said.
The 37,109-square-foot campus is located in the Civic Center Professional Plaza at 500 W. Santa Ana Blvd, Santa Ana.
###